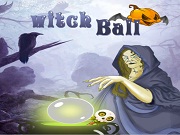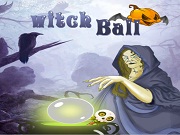 Take a bit of spare time accessing Witch Ball Yiv, guys. What's this puzzle game mainly about? Prepare your wand and get ready to sprinkle the magic dust…hurry up!
Look at the playing field! The players' chief task here is to make all the balls turn red…but how to perform that? Can you see the yellow balls around? Remove them wisely and let the 'only one' red ball touch the white ball. The mission will be accomplished perfectly if white color turns red color. Remember, the yellow balls you can click is limited; thus, choose the right ones to tap at is quite important. Once you make a wrong move, the game will stop immediately. There are 16 difficult yet interesting levels here – can you finish this full pack?
Don't hesitate to partake in Witch Ball Yiv and finish the requested mission. Hope you have a good time and succeed!
All you need here is the mouse.