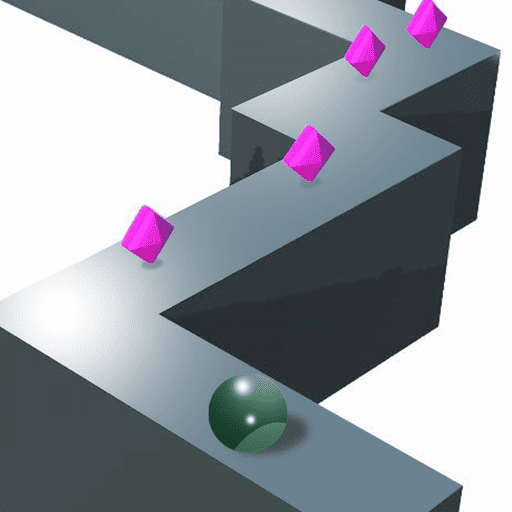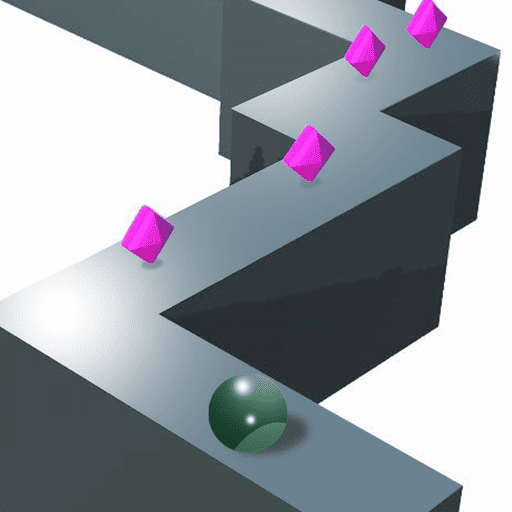 Ball on The Wall Game is a highly addictive game that can keep you entertaining for hours with day and night times. Similar to other zigzag games, this arcade 3D runner asks players to take control of a ball and roll it on platforms for as long as possible.
The gameplay is not easy as it sounds, because your journey will end immediately with just one small mistake.
Don't hesitate any longer!
Hit the PLAY button and test your reflexes!
How to Play?
Wonder what's fun about Ball on The Wall Game?
If you want to know how good your reflexes and skills are, this is the best game for you. As soon as it starts, you need to roll the given ball on a zigzag platform. Watch out for the sharp turns and avoid falling the ball from the path. Since this is endless gameplay, it's a must to move on the platform as long as possible.
In order to gain extra points, you should collect all the diamonds. If you don't like the ball, you can change the object shape in the Setting as well as the themes. The longer you stay, the higher score you will obtain.
Play and set the best records!
Features:
Runner arcade game with endless mode
Different shapes and themes to select
Nice 3D graphics
Challenging gameplay
Intuitive controls
Release Date:
This game was released on April 30, 2023.
Platform:
Ball on The Wall Game can be played both on desktop and mobile devices.
Developer:
Simmer.IO developed Ball on The Wall Game.
Controls:
Navigate the ball with the left mouse or space.
Have fun with Ball on The Wall Game!