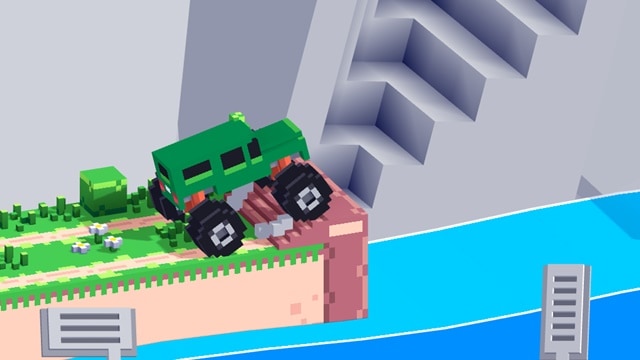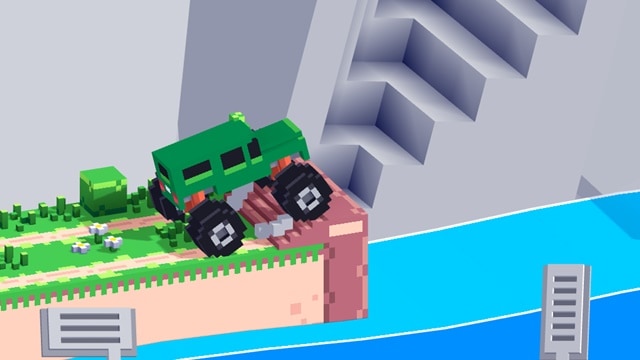 Drive Fun Game is an awesome, fun, and high-quality driving game that we want to introduce to y'all. It's really fun from start to finish, so why don't you give it a try now, which has a total of ten tracks for you to enjoy driving on!
In this driving game, you will have to do everything in your power to reach the end of each level successfully. Try your best to overcome all challenging obstacles prepared to test your abilities.
Let's get started!
What is there to wait for?
How to Play?
In every level, you will be provided with a truck that has to be driven to the finish line. Press pedals and balance on wheels, jump over huge gaps and try not to break this expensive truck!
Go over the water, avoid any kinds of traps or obstacles, making sure not to fall, get stuck, or crash. Otherwise, you need to start that certain level again. Try not to fall off the cliffs and don't get discouraged if you can't complete. No one can be good after just a few tries, so remind yourself to overcome the obstacles and squeeze your brain until you find the key to win the final victory.
Will you advance by pure chance or thanks to your incredible effort?
Cross the road without fear and enjoy as much as you can.
Features:
Action-packed driving game
Various truck types to unlock
Full of obstacles on the tracks
Ten songs for you to experience
Addictive gameplay
Intuitive controls
Release Date:
This game was released on May 25, 2023.
Platform:
Drive Fun Game can be played both on desktop and mobile devices.
Developer:
RedDragon888 developed Tornado Giant Rush Game.
Controls:
Drive your vehicle with WASD or arrows or left mouse.
Walkthrough
Play Drive Fun Game and reach the end of each track safely.