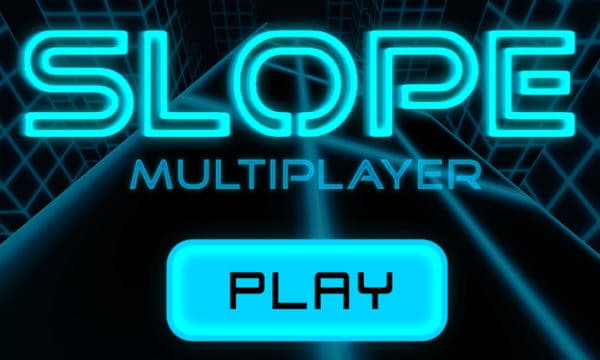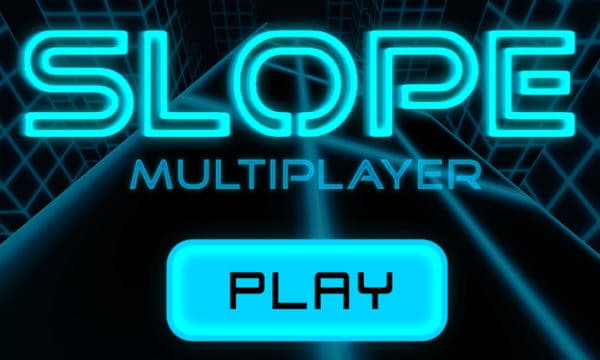 Still can't get enough with Slope?
Then today I'll introduce you a new version of your favorite game: Slope Multiplayer. Once again, you will travel to the 3D world and take on a greater challenge. Are you good at controlling?
If yes, click PLAY and prove your skills in Slope Multiplayer Game!
What to Know about Slope Multiplayer?
If you've played Slope WebGL or Slope Ball 2 before, then you'll be familiar with the gameplay here. The difference is that Slope Multiplayer is for 2 players. This means the challenge is definitely more exciting because you can compete against your opponent.
What do you have to do in this game?
Descend through slopes while taking control of a ball in a mysterious environment with 3D graphics. The ball will keep rolling and bouncing, so all you need for a success is to maintain it on tracks. In case you're reckless (even just one second), the ball will fall off the dangerous abyss and GAME OVER.
In the meantime, you should dodge obstacles appearing suddenly on slopes. If the neon ball collide with them, then the journey will end immediately as well. The main goal here is to run as far as possible to achieve the highest score. For more extra points, simply collect blue gems while moving.
Features:
Eye-catching neon graphics and style
The speed becomes faster when changing courses
Tons of crazy obstacles, such as killer walls, roadblocks, and treacherous pits
The Leaderboard is offered to see the ranking of you and other players
Full-screen mode is available
Will you be on the top of the Leaderboard?
Experience the Multiplayer mode where you will race against other players through levels and prove your way to the victory.
Release Date:
This game was first released in November, 2019
Platform:
Slope Multiplayer Game is available to play on web browser.
Developer:
Once again, this multiplayer version of Slope is brought to us by Rob Kay.
Controls:
Navigate the ball, adjust for gravity, and avoid obstacles with the keyboard only.
Player 1: Press A or D to steer the ball
Player 2: Hit the left or right arrows for movement
You can challenge your friend or other players online when playing this.
Similar Games:
With addictive gameplay, endless running games are always enjoyable to play. Plus, these games are for players of all ages, so we just pick up what we like the most and have fun.
At slopegame.com, we have plenty of popular games for this category including Run and Curve Ball. Check out our game page for more fun!
Walkthrough:
In general, if you've always preferred ultimate-running games, Slope Multiplayer is exactly what you're looking for aside from previous Slope games. Hit the PLAY button to experience the most exciting gameplay as well as enjoy incredible music through the adventure.
How skillful you are in controlling the ball?
Don't be hesitant…other players are awaiting you. Access the 3D world and show them what you've got in Slope Multiplayer Game.
Have fun!
Popular Searches: