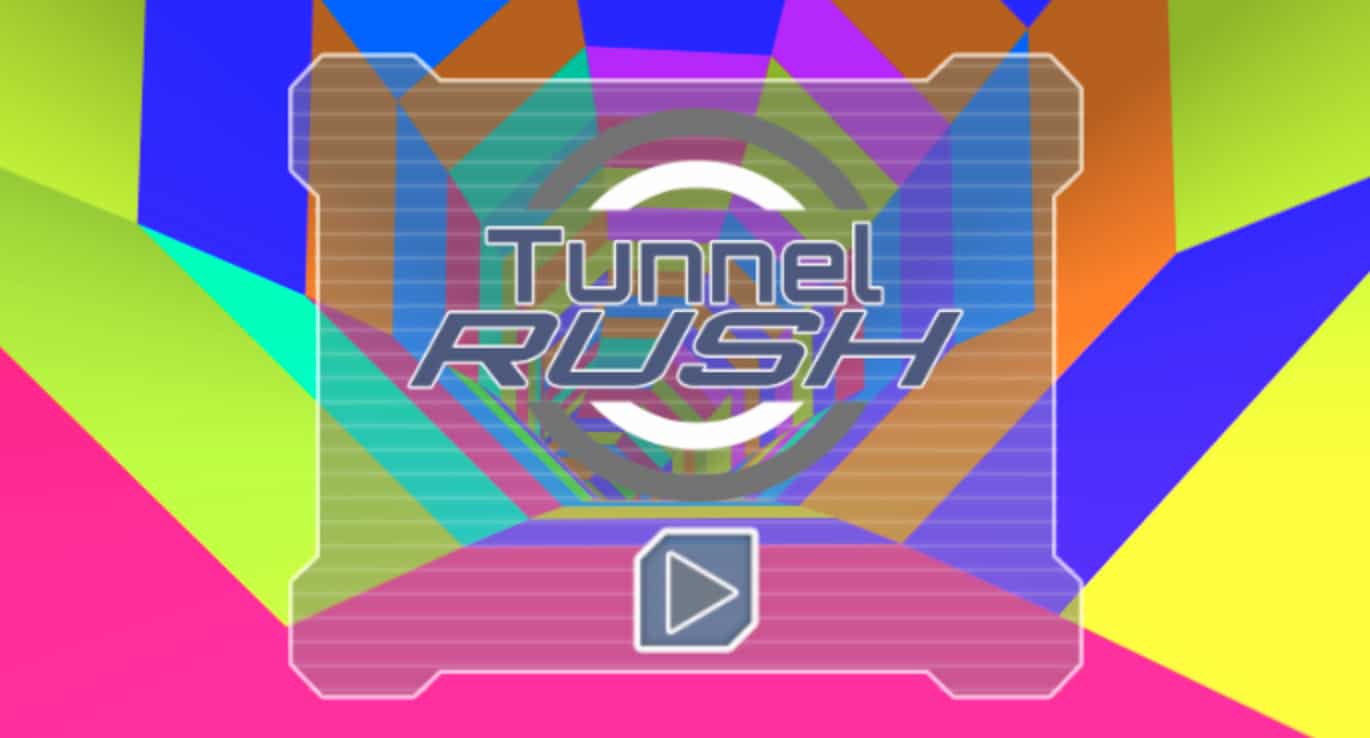 If you're a big fan of Slope and Run 3, you shouldn't miss this.
Jump into Color Tunnel and challenge yourself, players. In this fast-paced dodging game, you will set food to a mysterious tunnel full of hues where you need to slide through at a blazing speed.
Are you ready for the mission in Slope Game 2 – Color Tunnel?
Hit the PLAY button and enjoy!
Overview about Color Tunnel:
When playing Color Tunnel, I immediately think about Slope WebGL, controlling a ball through a neon world and dodging all kinds of obstacles. But overall this game gives off a more retro vibe coming from its arcade-style graphics and simple concept. From the first glance, I believe most of you think that it's easy. However, the in-game challenge will surely give you frustration.
To gain success, you must have quick reflexes and make well-timed dodges throughout the journey.
Did I mention that the speed will increase as you run through the tunnel? This game is also called as Tunnel Rush for a reason. With the infinite gameplay, your goal is to achieve the highest score. Obstacles will pop up suddenly, so players must concentrate while running; otherwise, the journey will stop instantly once you collide with barriers on the track.
Some facts about Slope Game 2 – Color Tunnel:
Color Tunnel takes place in a 3D world.
The tunnel with rainbow colors is spinning constantly making it hard to focus.
There are plenty of red obstacles as well.
When you see the tunnel changes colors, textures and obstacles, it means you move to a new level.
This is a two-player game allowing you to compete against your friend.
The game suggests you restarting either from 0 meter or from the point where you died previously.
Color Tunnel surely boosts your adrenaline.
Features:
A retro game with arcade-style graphics
All levels have catchy and colorful design
New levels come up with more difficult challenges
The tunnel is packed with various deadly obstacles, including balls, blocks, and bricks
Fast-paced and addictive gameplay
Developer:
This is a game developed by Royale Gamers.
Platforms:
You can play Color Tunnel on both web browser and Android.
Controls:
Simply use left and right arrow keys for the movement.
Make sure to stay highly focused as the obstacles show up all of sudden and can startle you who is running at full speed in the tunnel. When proceeding to the next stage, new barriers will come into sight simultaneously, so be extra careful.
Walkthrough:
Can you really survive inside the Color Tunnel?
Tap PLAY and show us your skills. Games with no specific objectives are always the best. All you have to do here are just running as far as possible for the highest score and avoiding obstacles.
At slopegame.com, we've collected many games like Color Tunnel, such as Roll Ball, Curve Ball, and more. You can play these endless-running games anytime you want to, with 100% completely free.
Popular Searches:
slope games 2
slopegame 2
color slope game
Color tunnle slope game
slope game different colors