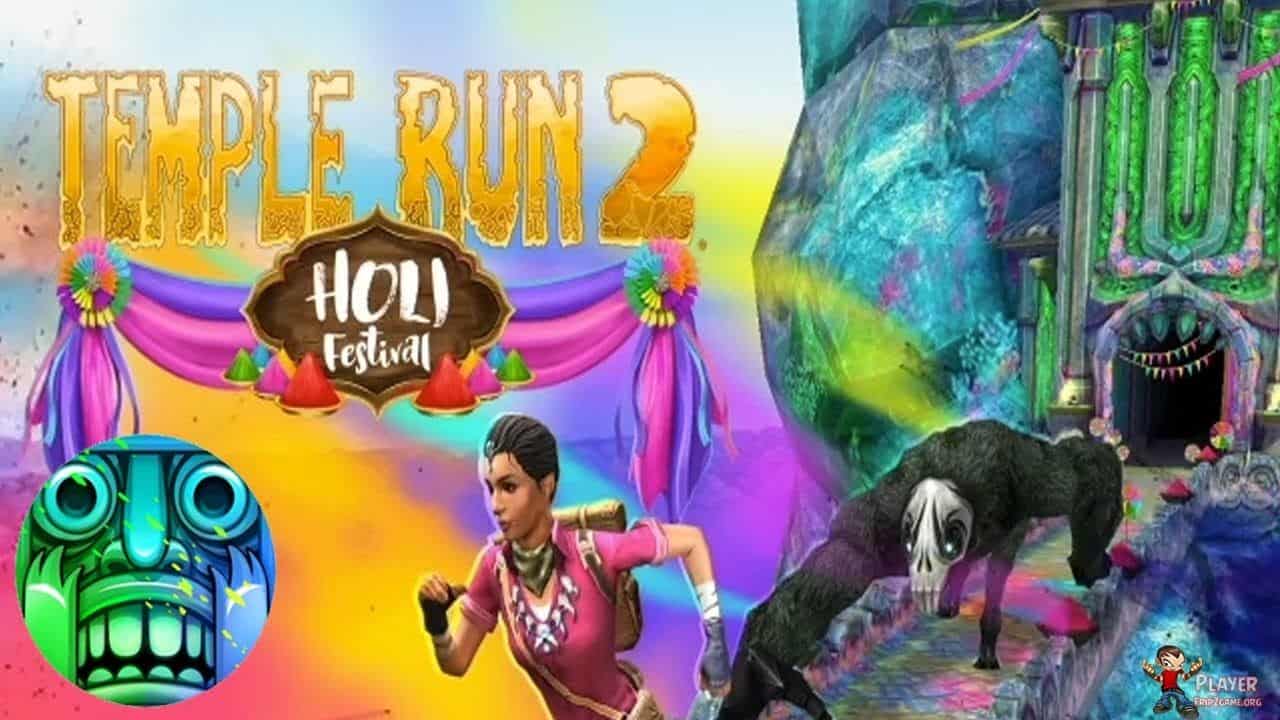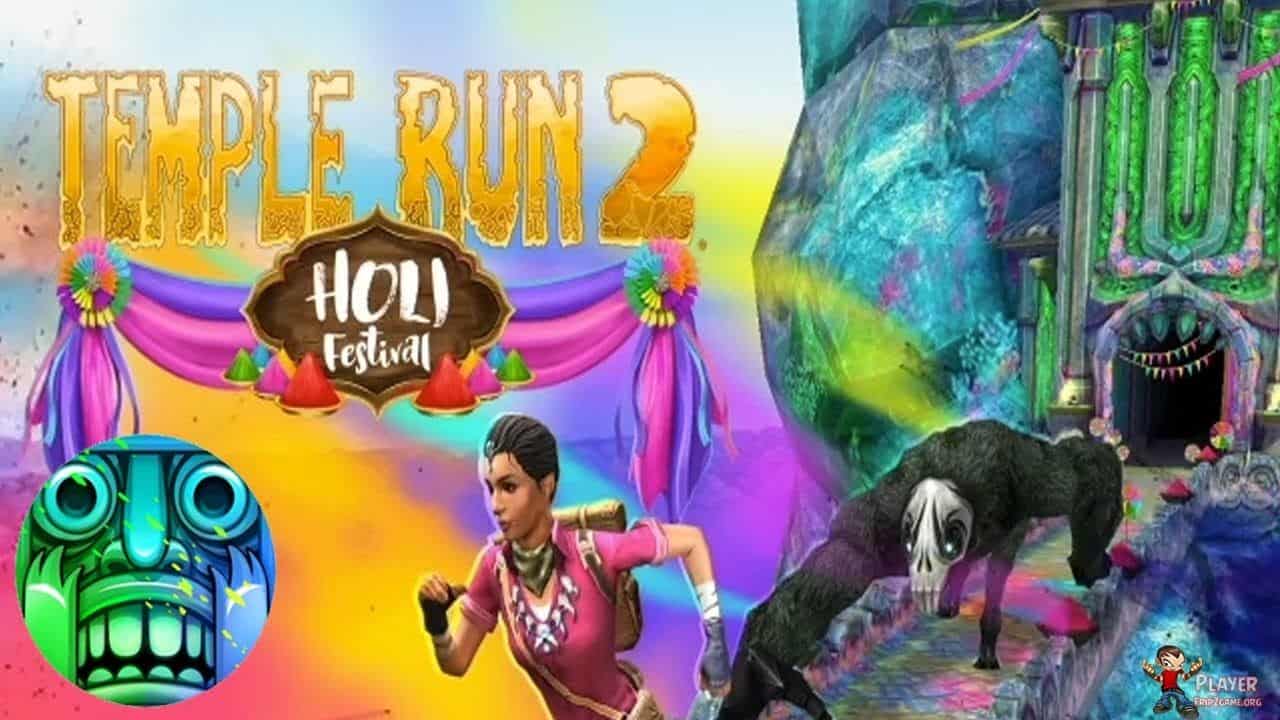 I believe you all have heard about Temple Run, right?
Today, we introduce you the second installment of this famous running game along with a new map: Temple Run 2 Holi Festival. This time, you return the old jungle; however, since it's during the Holi festival, the place here is full of color.
Are you ready to face the vicious beast again?
Tap PLAY and run!
How to Play?
Temple Run 2 Holi Festival is an endless runner game developed by IMANGI.
Again, since you take away the golden idol, you end up being chased by a terrifying, scary monster. Like what you did in the first chapter, you'll continue running for your life in this sequel. Avoiding all the obstacles and traps that are found along the way is a must.
As I talked earlier, Holi Festival is a new map in Temple Run 2. Just forget the old jungle from your previous experiences. Once updated, everything in this place is embraced in various colors, from rainbow waterfalls to fragile columns.
Time to relish this new exciting adventure!
Features:
Beautiful new graphics
New obstacles
More power-ups and achievements
Special powers for each character
New organic environments
Release Date:
Temple Run 2 Holi Festival (HTML) was released on November 2020.
Platform:
This adventure running game can be played on web browser and mobile (Android and iOS).
Developer:
Temple Run 2 Holi Festival is one of games developed by IMANGI STUDIO.
Controls:
Move and turn: left and right arrows
Jump: up arrow
Slide: down arrow
Walkthrough:
Aside from this legendary endless runner game, you can try other games with similar gameplay such as Slope and Run the series.