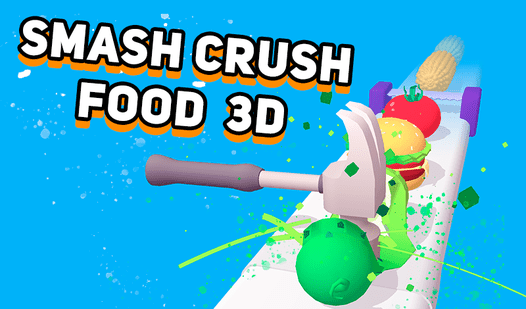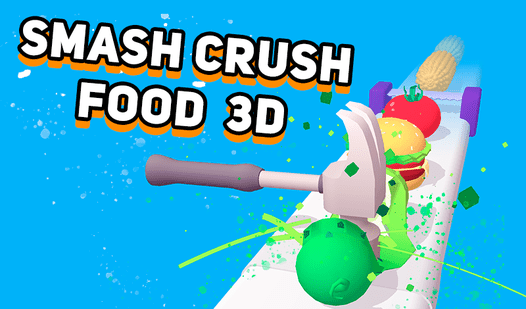 Slicing food in the kitchen is normal.
Come to Smash Crush Food 3D and a new challenge is awaiting you.
Rather than cutting, this arcade and classic game asks you to smash things. Aside from killing some time, it's also a great option to release your stress. Hold the hammer tightly and enter the game now!
How to Play?
You will have a very fun time crushing cucumbers, tomatoes, burgers, beverage cans and many more things. The only one thing you need to do is to smash stuff coming in your path with the hammer at the right time by pressing the button. Well, it's easy to realize that timing is the key of success here.
All of the food should be perfectly pressed and crushed!
However, keep in mind that not all objects can be crushed. Avoid hitting the bombs, or you will have to start the level again once they explode. Also skip the saw, or it will stun you and you won't be able to swing the hammer temporarily. The more levels you pass, the more types of food you will unlock.
There are various hammers to purchase as well.
Let's crush anything in your way with a hammer!
Features:
Attractive and colorful 3D graphics
Simple and very cool gameplay
Intuitive controls
Release Date:
This game was released on August 19, 2021.
Platform:
Play this WebGL game on any web browser.
Developer:
GoGoMan developed Smash Crush Food 3D.
Controls:
Smash all the fruits and veggies with your left mouse.
Walkthrough:
For players who are interested in skill games, don't miss out Join Pusher 3D and Stair Run Online in this website.