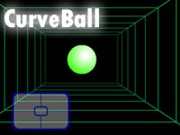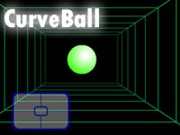 Take your ping pong skills to the third dimension in Curveball, players. It's essentially the 3D version of Pong, which was also a very popular game. Quickly explore the gameplay and prepare to play against the CPU.
This game is all about saving the ball for a maximum amount of time. The longer you are able to keep the ball, the harder it becomes; that makes the whole process more exciting. Entering the playing field, you'll control a 3D paddle used to keep the object as well as send it back to your opponent. Hit the ball with the edge of your paddle for faster-spin and super-curve bonuses. Perform your excellent 'pong' skills to attain a high score. Try to clear as many levels as possible before running out of balls; also, make some outstanding goals for extra points. Can you set a remarkable record on the Leaderboard?
It's such a pity if you skip out playing Curveball. It's such a great 3D game for those who are looking to kill time!
How to Play
Control the paddle by using the mouse.
Popular Searches: