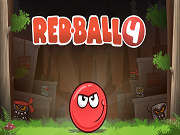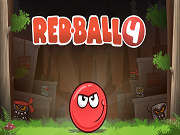 Can you believe that the world will turn into a square one day? Visit Red Ball 4 if you don't want that terrible thing happen. Keep accompanying the little 'Red' guy in this amazing chapter!
The main mission in the fourth installment is – destroying the aggressive enemies before they craft our oval planet into the cubic one. Are you confident to cross through different levels successfully? Let's get started! Quickly help the character here overcome all the challenging puzzles and reach the goal. Jump and roll from place to place to collect stars for points…make sure the red ball doesn't collide with the enemies or fall off the platforms. Make use of rocks or wooden crates to climb over the hills and remember to avoid the obstacles appearing along the way. Try to unlock the achievements and earn a high score.
In Red Ball 4, you're provided a total of 15 levels – each stage is different. Wish you succeed!
Hit the arrows to move and jump.
Popular Searches:
red ball 4
red ball 4 hack