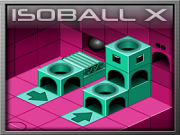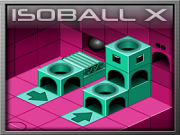 Quickly jump into Isoball X – a jazzed-up, mind-bending game – and show off your great ability. Try to complete every level here perfectly for a victorious win…come on!
There are a total of 36 cool, challenging stages in this game. Over 18 hidden achievements and a complex sandbox are waiting for your exploration. Is the gameplay hard to deal with? Actually it's not – your primary goal, once landing on the playing field, is to devise a route to move the isoball from start to finish. Lots of flexible blocks (in the Inventory) are offered to provide you a support. Think wisely, creatively while building bridges, elevators, and triggers. Try to figure out the most efficient solution to roll the ball right to the exit hole. In case you have no specific strategy, the object will be fallen off the platforms as well as broken.
Can't wait any longer, huh? Access Isoball X and hit Play button to set the ball in motion.
Enjoy this game with the ultimate key – the mouse.
Popular Searches: