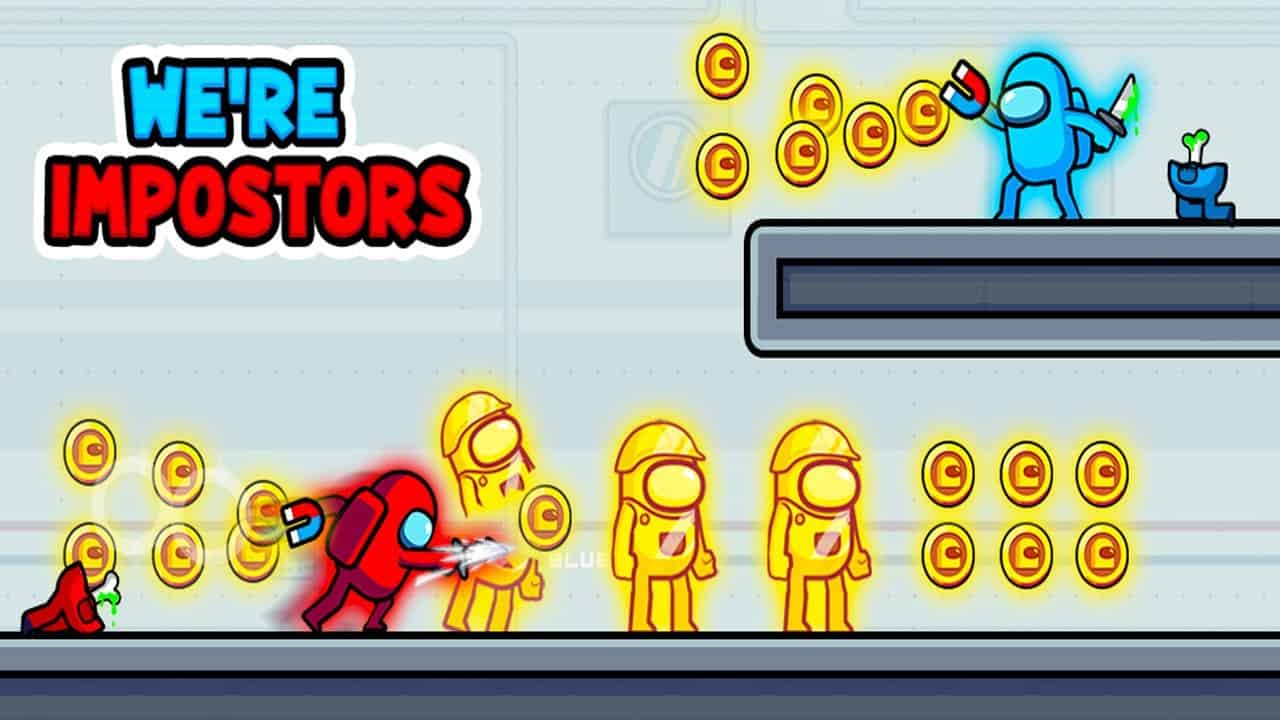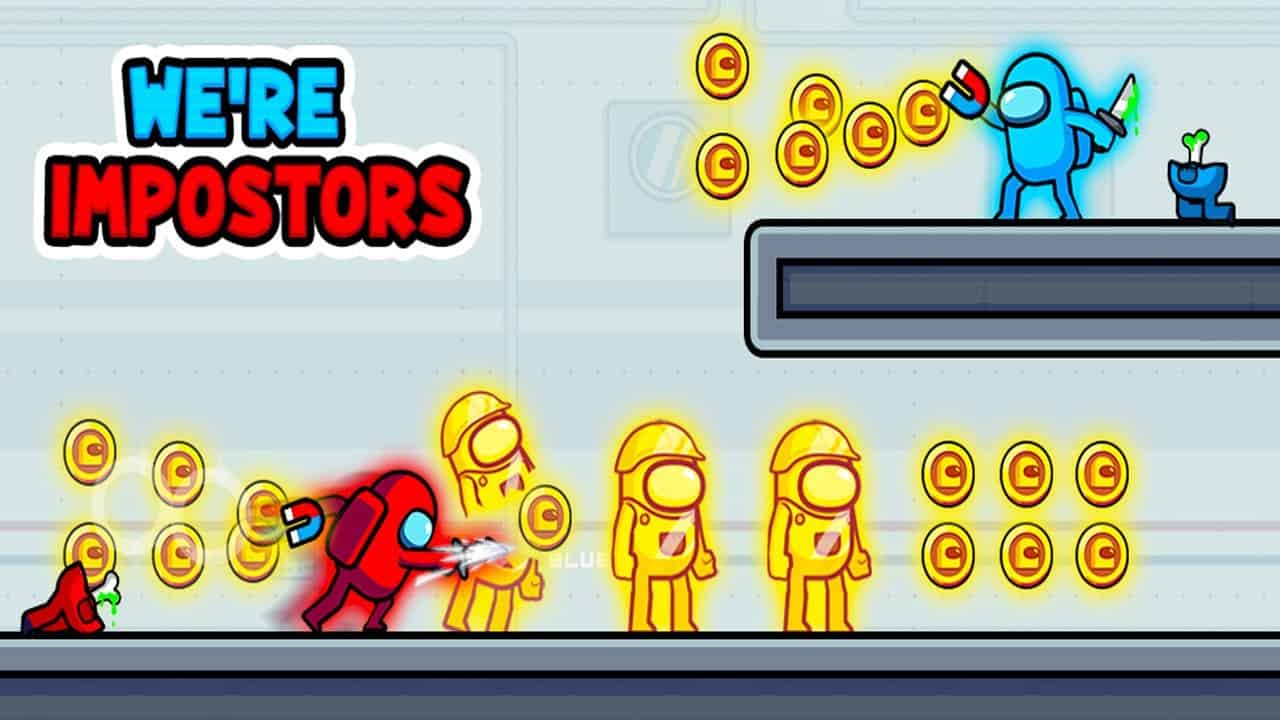 Are you a big fan of Among Us? Then you must try We're Imposter!
Doing everything alone is tough; therefore, this time you will kill enemy in pairs. In this game, you're in charge of controlling both Red and Blue Imposters. Switch roles to defeat all the enemies on your spaceship in order to rescue teammates and return home safely.
Lots of missions are awaiting you, so are you ready?
How to Play?
Can fire and water coexist peacefully? If you think they can't, then We're Imposter will prove you the opposite! You need to take control of both red (fire) imposter and blue (water) imposter at the same time. They need to have the best teamwork in order to battle against evil aliens here.
Aside from killing the enemy, the two of imposters also have to pass through a lot of deadly traps, such as laser, lava, and ice traps. Make sure to collect advanced items in each level to complete the mission with ease.
Things to remember:
Red Imposter must avoid the water and Blue Imposter must avoid the fire
Red Imposter and Blue Imposter have different skills to knock out different targets
Move close to the targets and attack them
Collect diamonds along the way to unlock skins
Let's perfectly coordinate together!
Features:
Nice characters and design
Various maps and levels
Addictive teamwork gameplay
Many cool skins and knives
Smooth control
Release Date:
The game was published on February 12, 2022.
Platform:
We're Imposter is playable both on your desktop and on your mobile phone.
Developer:
It was developed by Bin Studio.
Controls:
Move and jump with the arrows or WASD
Switch imposters with Ctrl or R
Walkthrough:
Do not waste your time, and let the journey start right away!