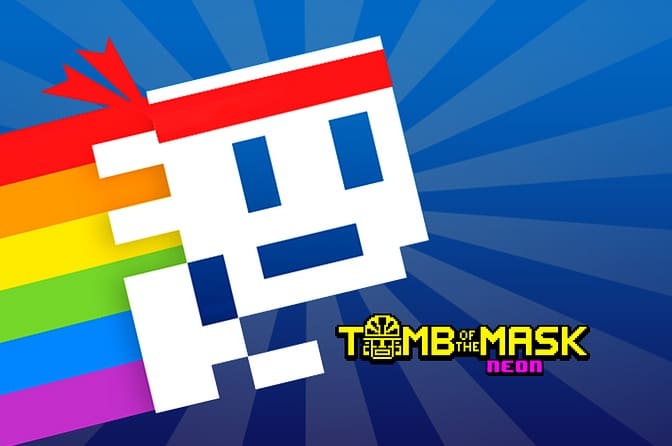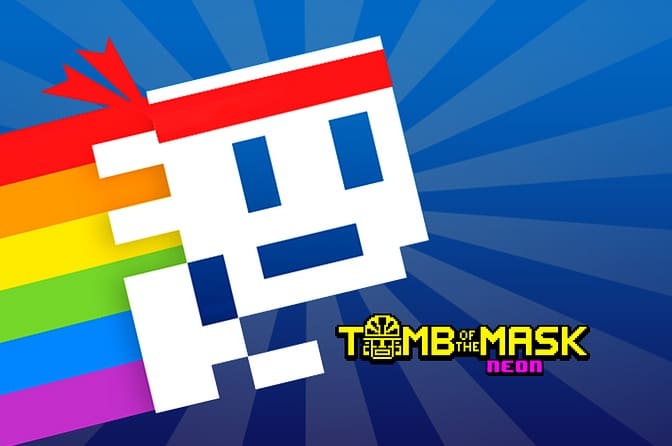 Are you a big fan of arcade games?
If yes, then you can't miss out Tomb of The Mask Neon! This is a fun classic vintage game that will surely remind you of the video games era. Challenge yourself throughout all levels full of labyrinths and neon graphics!
Lots of deadly traps and enemies are awaiting you in each maze stage.
Play and see if you're capable of solving the missions!
How to Play?
Go through a series of maze-based levels where you need to avoid generated obstacles, mortal traps (like spikes) and enemies. In the meantime, don't forget to collect stars and coins. Take control of a little tomb and move around these labyrinths. Stay away from the blue neon platforms full of sharp edges or the green neon sides that take you out of the maze.
Beware of these kinds of hazardous obstacles, and you will be safe. Keep pushing your character forward to go as far as possible. To pass to the next level, make sure the little tomb eats all the little dots in every maze level. There will be various super powers helping you dealing with missions easier.
Features:
Vintage-looking colorful graphics
25 new levels ending with a special level
Plenty of traps and enemies
Easy and fun controls
Funky music
Release Date:
This game was released on December 16, 2021.
Platform:
You can play it on both desktop and mobile.
Developer:
Kiz10 developed Tomb of The Mask Neon.
Controls:
Make the movement with the arrows.
Walkthrough:
Challenge yourself in Tomb of The Mask Neon now!
Let's see how fast you are!