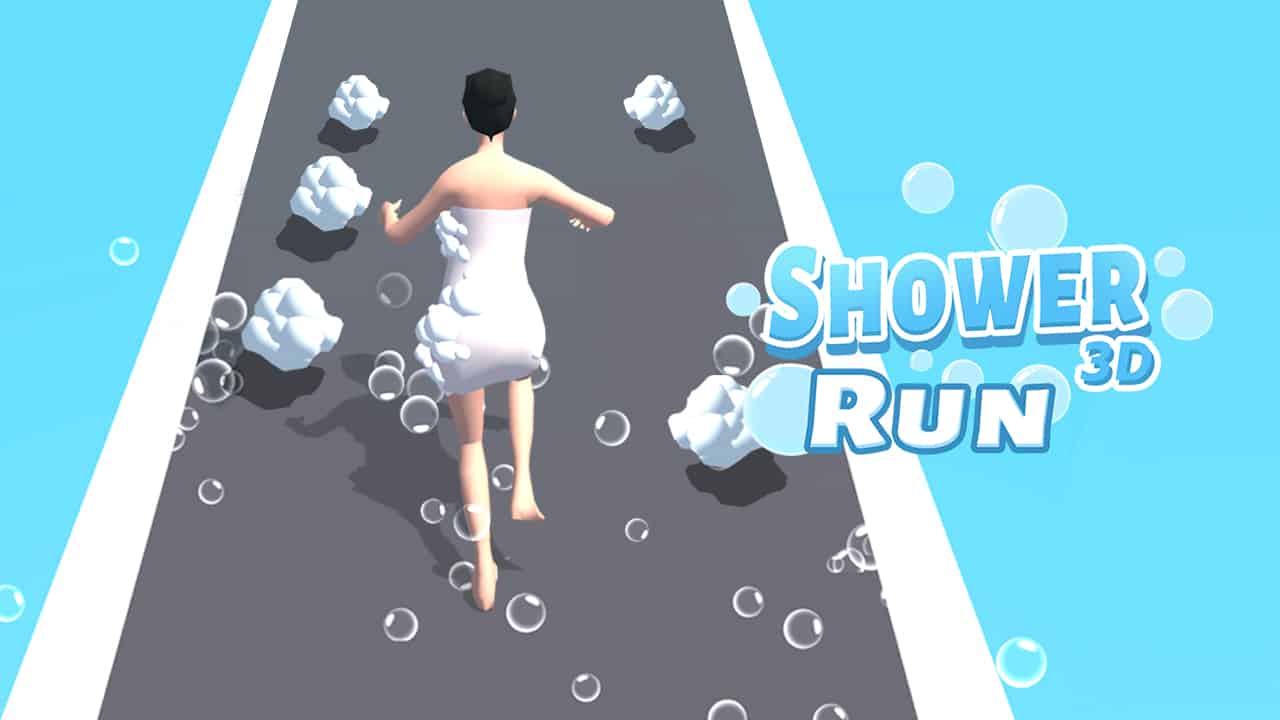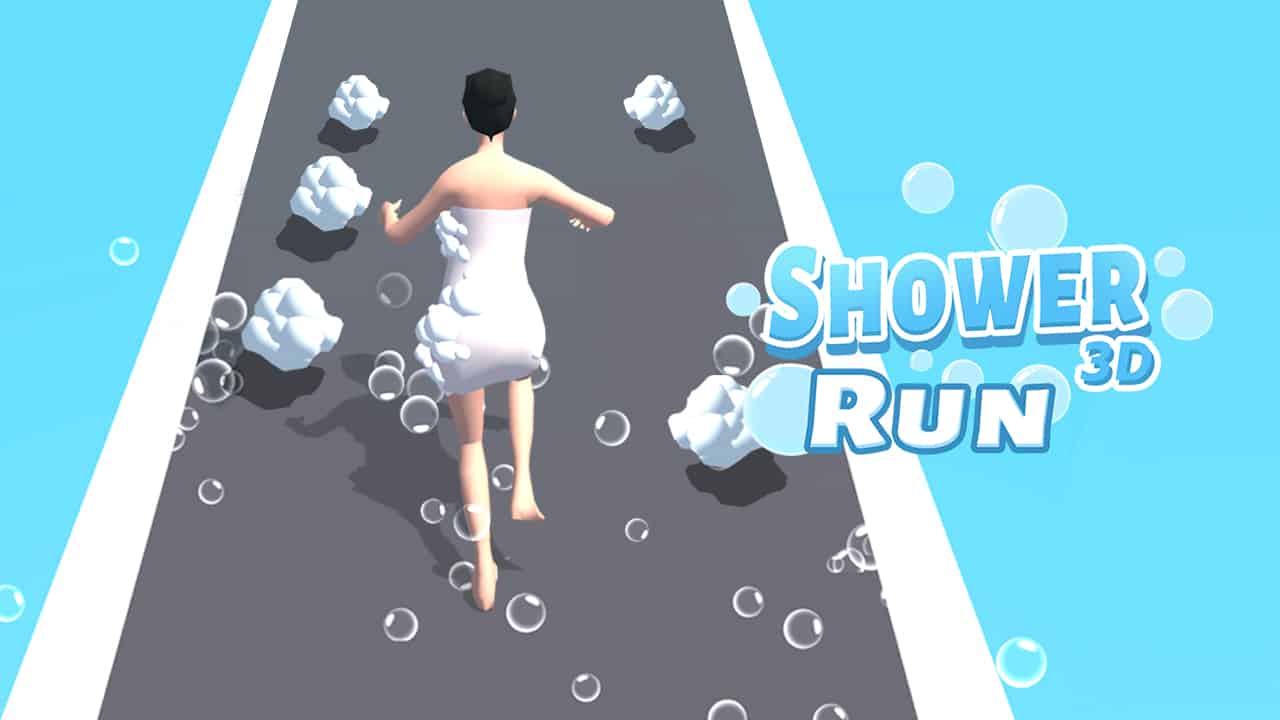 Have you ever run while taking a shower?
You can have this unique experience with Shower Run 3D! In this fun and exciting game, players will embark in a race full of soap bubbles as well as obstacles. What could be more thrilling than filling your whole body with soap bubbles!
There will be a lot of challenging waiting for you in the vast area of your bathing pool. Click START now and complete all the levels!
How to Play?
Today we would like to invite you to a race filled with soap bubbles!
As a clean person, these bubbles will stick to your character and bring her happiness. Your mission is to help her collect as many bubbles as possible while heading toward to the finish line. There are a lot of obstacles; therefore, you need to dodge skillfully while picking the soap bubbles in between.
You will find various traps like pillars, wheels, and other ones that will either decrease your running speed or make you fail directly. If you have no more bath bubbles on you, then you will fail.
Features:
Fun parkour casual arcade game
Bath bubbles to collect
A lot of obstacles and traps
Nice 3D graphics
Simple yet interesting gameplay
Release Date:
This game was released on October 5, 2022.
Platform:
Shower Run 3D is playable on modern browsers.
Developer:
YAD.com developed Shower Run 3D.
Controls:
Slide the left mouse to move.
Walkthrough:
Are you ready? Quickly join and enjoy the fun Shower Run 3D brings you!