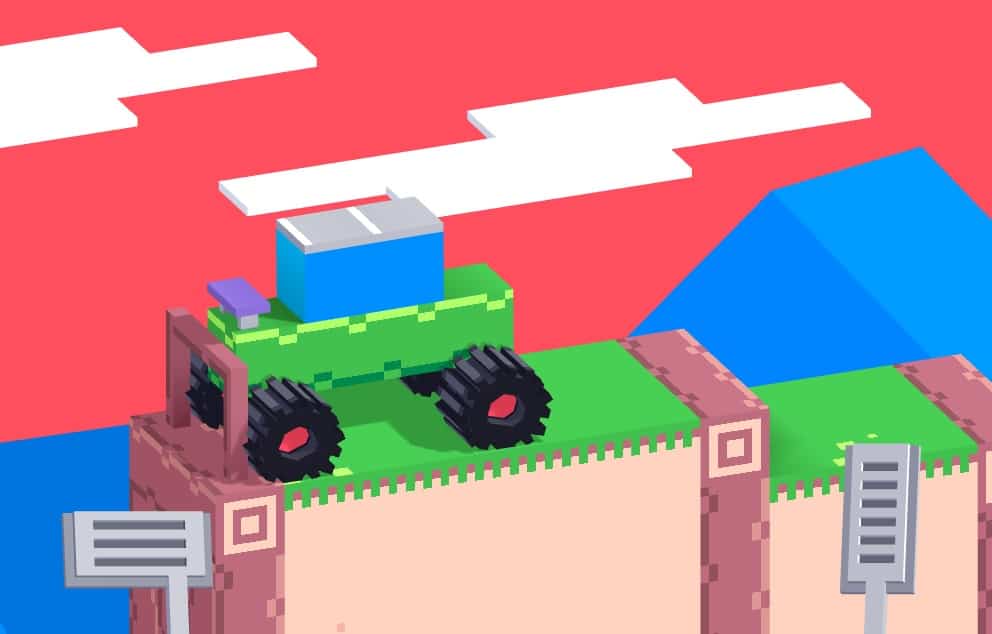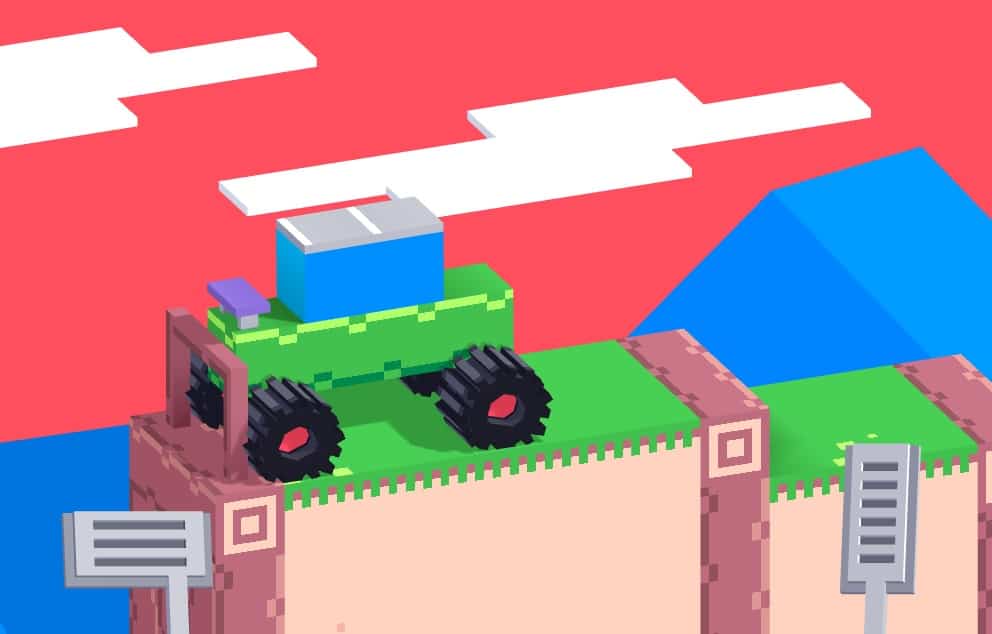 What to do in Overdrive?
You're given the task of completing courses full of ramps and hazards in this exciting vertical truck stunt game. Set your foot to the world in Overdrive, you will surely be amazed by its beautiful blocky style.
Try to complete each level by driving a big vehicle without getting into any mishaps.
Each jump requires you to accelerate, brake, and maintain the balance.
How to Play?
While vertical driving games let you forget about the steering wheel, they challenge you with another level of difficulty through the incredible jumps. Be skillful when stepping on the gas pedal like a madman.
Do you think you can reach the finish line of these tracks? 
While playing Overdrive, you have to complete a total of 30 different, colorful, and intricate stages without falling off a cliff or shattering into a million pieces due to making a poor leap or movement. Be careful!
In this mini game where your goal is to navigate your vehicle through obstacle courses. Will you be able to overcome all 30 levels safely?
Play and see! Hurry and find out right away!
Features:
Fascinating vertical truck stunt game
Nice blocky style
Tracks full of ramps and obstacles
Different cars and long journeys
Addictive gameplay with over 30 levels
Release Date:
This game was released on October 8, 2022.
Platform:
Overdrive is available for playing on desktop and mobile devices.
Developer:
DragonDeez69 developed Overdrive.
Controls:
Drive your big truck with the arrows or WASD.
Enjoy playing Overdrive here!