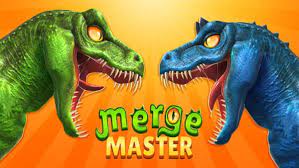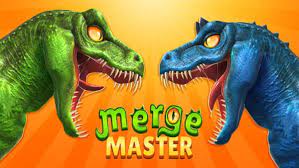 Hi, players!
For today, I'm gonna suggest a popular game which is Merge Master Dinosaur Fusion. The challenge here is to fight and win against your enemies in all matches. This is not a usual battle as you see in other games; instead, you need to defeat the enemy side using your dinosaur army.
It is a puzzle fighting dinosaur game that is suitable for all ages.
Let's challenge your brain now!
How to Play?
What exactly you need to do in Merge Master Dinosaur Fusion?
In this game, you have a chance to arrange the formation for your dinosaur army before engaging in each battle. Simply drag the dinosaurs to the appropriate positions on the board to take action. Keep merging them until achieving the units at the highest level. You need to fight against the AI opponent – please note that both of you have the same type of dinosaurs, but it could only attack you with limited formation.
The more levels you unlock, the more enemies you need to defeat. Don't worry! Your team is strong if you can control it well. There will be more than 60 different kinds of dinosaurs to discover.
Features:
Various kinds of dinosaurs
Different types of enemies and strong bosses
Battles in automatic mode
Interesting creature fusion mechanic
Colorful graphics in a minimalist style
Release Date:
This game was released on August 2, 2022.
Platform:
Merge Master Dinosaur Fusion is playable on your desktop or mobile.
Developer:
Homa Games published Merge Master Dinosaur Fusion.
Controls:
Drag and drop the dinosaur to merge with the left mouse.
Walkthrough:
Try your best to beat the enemy with the fewest costs in Merge Master Dinosaur Fusion!