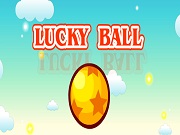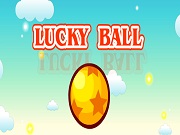 Let us introduce you a brand-new matching game called Lucky Ball. Unlike other typical matching games, this one offers an interesting gameplay that you can't miss out.
The major objective here is to match at least three balls of the same colors. However, the difference is that you only need to remove balls. Entering each round, the players need to think quickly yet strategically to successfully complete the targeted score. Try to remove as many balls as possible to obtain remarkable points. Keep in mind that the clock (on the top) is ticking; thus, players shouldn't hesitate or make any mistake; otherwise, the game will end when running out of time. You're allowed to reset all balls, but this offer can be used only twice per level.
Are you able to accomplish all the challenges packed in Lucky Ball? Hope you succeed!
How To Play
Play with the mouse only.