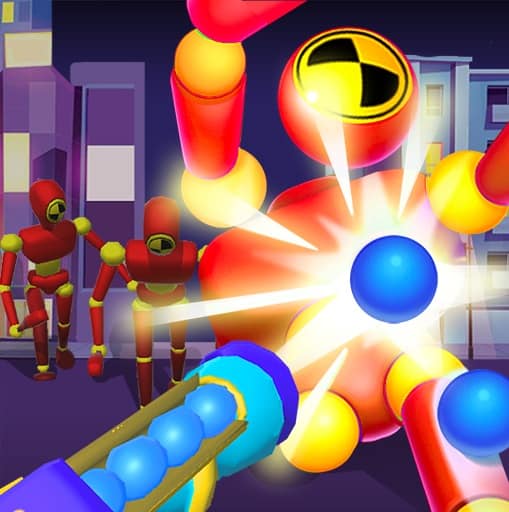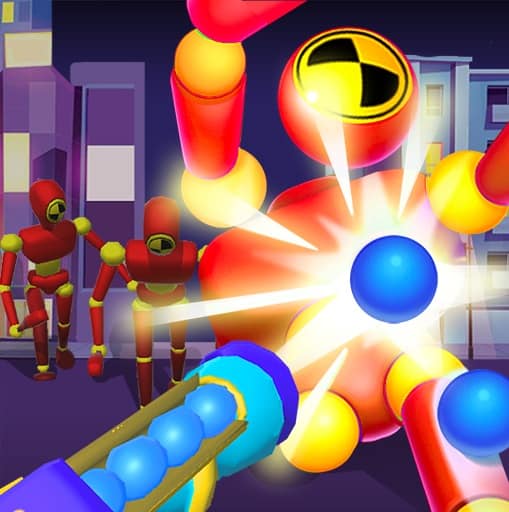 Prove your skills in Knock'em All, players!
In this new fun first-person shooter game, you will be taken to a strange place where you need to fight against all the evil robots. Right now they are approaching you for the attack, so quickly grab your gun and take action.
For the victory, you only need a mouse and concentration!
Hit PLAY and get started!
How to Play?
Once entering the battlefield of Knock'em All, you need to jump from building to building and shots all the robot dummies. The ultimate goal is to destroy them and pushing them out of the platform from the top at several dozens of new levels.
Most of the time, shooting them all down is better than shooting them one by one because of their running speed. It's getting fast as you progress in the game. It's possible to ask for some help that makes you go further; at the same time, remember to collect the bonus item along the way.
Go into the shop to buy a new outfit for your character.
Features:
Most impressive shooting game in 2020
Lots of bonuses to collect
Various outfits to unlock
Addictive gameplay
Simple and intuitive controls
Release Date:
This game was released on December 26, 2020.
Platform:
Knock'em All is available on all browsers and devices.
Developer:
VOODOO published Knock'em All.
Controls:
Navigate your character with the mouse.
Walkthrough:
Be able to Knock'em All?
Keep calm and pull your trigger to eliminate them all!