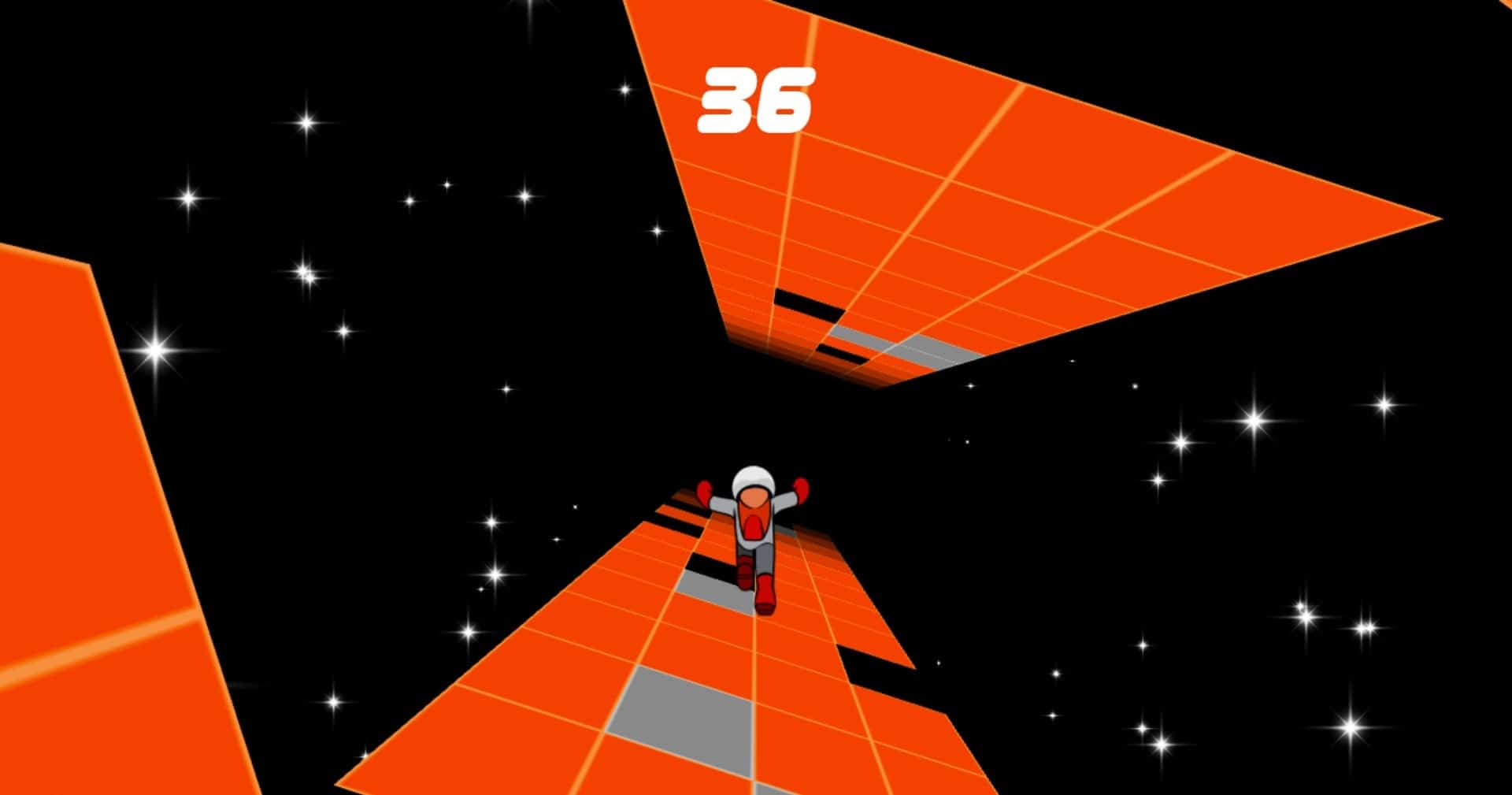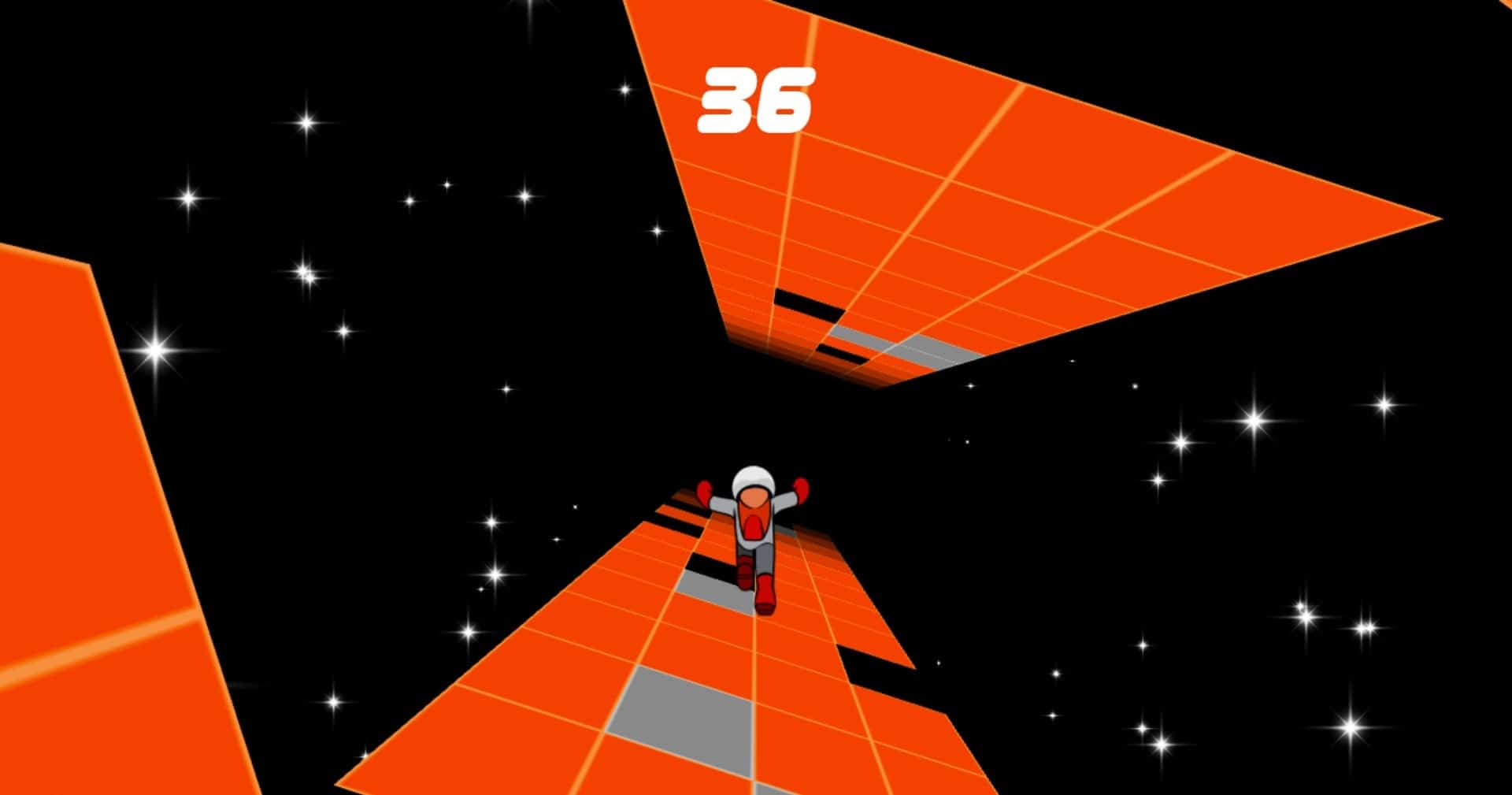 Do you love space? Do you want to be an astronaut?
Engage in Interstellar Run, the most epic space endless running game, now! Similar to Run the series, you will have an incredible adventure in a huge tunnel with rotatable platforms.
This is a running skillful arcade game in which you'll become a 3D space astronaut model. With eight sides of a track, your job is to avoid all blank areas by moving from platform to platform while running forward. Collect red hearts and you can revive when making mistakes.
Once you're ready, quickly equip yourself with helmet and jetpack and start running on this beautiful space tunnel. Watch out! The platforms will fall apart as soon as you step on them. Plus, deadly lasers can kill you instantly. Stay away from all deadly traps at any cost.
How far can you run?
Let the music guide you!
What is Interstellar Run?
So, before starting playing, why don't we learn more about Interstellar Run?
As I said, this is an endless runner game taking place in space.
Endless runner games online are not something unfamiliar; in fact, this genre is not going to go out of fashion if it's created with high quality. When we promise you that we only bring you interesting content at slopegame.com, we keep our words. If any of you doesn't believe that, Interstellar Run is our roof.
The gameplay here is not complicated at all. As soon as the game starts, you can easily figure out that the mission is to run through the tunnel as far as possible. The controls are simple to play as well – just move side to side and jump with the arrows.
Sounds basic and seems easy to challenge, right?
There is a fearless astronaut is investigating a strange structure on the outer edges of the cosmos. Accompany him in Interstellar Run to move precisely through the tunnel, which is in space. Avoid all the black holes as well as big gaps between platforms; otherwise, you will fall into the abyss and game over.
While running, don't ignore any power-ups popping up along the way. Instead, grab shields, or other useful items instantly which later can be used to your advantage, helping you go further. One more thing, your score is measured by the distance you go through, so you must do well for the best record.
How to Play?
In this low-gravity tunnel, there's an astronaut looking for a company. The place here is full of dangerous obstacles, and he's unable to survive without your assistance. Enter the main arena right away and accompany him on this adventure.
In this fast-paced action arcade game, you're in charge of guiding the astronaut to run up against the walls to dodge any kind of barrier blocking his way. The tunnel will simply spin around all the time. So, you must jump over the gaps and quickly change direction to avoid the laser beams. When stepping on the gray tiles, be careful because they will come loose and fall down. Do NOT take more than one step on them!
It's always fun when thinking about exploring a strange structure floating in outer space, but interesting things always come with dangers. Just one small movement and the space tunnel might collapse underneath you at any second.
If you don't want the astronaut to disappear into the icy nothingness of space, protect him at all cost.
As you're running, you must keep your eyes on the track. Sometimes keep dodging is not a good way; fortunately, you will also find power-ups scattered around. So, of course you need to collect them all so that dealing with threats ahead can be easier. When the astronaut has more hearts, he can relive again and again and continue the journey without returning to the beginning.
Reacting quickly is the key to conquer this endless tunnel. Plus, the speed of the game will increase fast making the challenge difficult over time. Will you be able to bring the astronaut back to his spaceship safely?
Keep exploring the universe through this colorful space adventure while listening to the most exciting music!
What Makes Interstellar Run Special?
This game features:
Fast-paced arcade game
Beautiful 3D images and great music
Endless running gameplay
Full of dangerous obstacles and traps
Intuitive controls
Platform
This web-browser game can be played on both desktop and mobile.
When Interstellar Run Was Released?
It was firstly published on September 28, 2021.
Who Developed Interstellar Run?
Interstellar Run was created by MarketJS.
How to Control?
Press A or the left arrow to move left
Press D or the right arrow to move right
Press W, Spacebar, or the up arrow to jump
Walkthrough
Similar Games Like This…
Check out these awesome action adventure games next:
The Bottom Line
In general, Interstellar Run is a fascinating reaction distance game with many challenges. Your ultimate goal is to control a brave astronaut who runs through an endless tunnel packed with deadly obstacles. Jump into the space of this cool free online game and start running and jumping to reach as far as possible for an amazing high score.
The most difficulty here is that the tunnel is completely falling apart. Fortunately, the lack of gravity in the structure will really help you out. Accompany the character to race through it without making any mistake. Leap over gaps and run along the walls or even the ceiling.
The game has a very familiar layout like Run the series, but 3D images and great music will bring you the most relaxing moments for hours.
We wish you all the best in Interstellar Run!
Don't leave us yet! Let's stick around for even more fun – here we have a full collection of cool games that you can always get it for free, day after day!