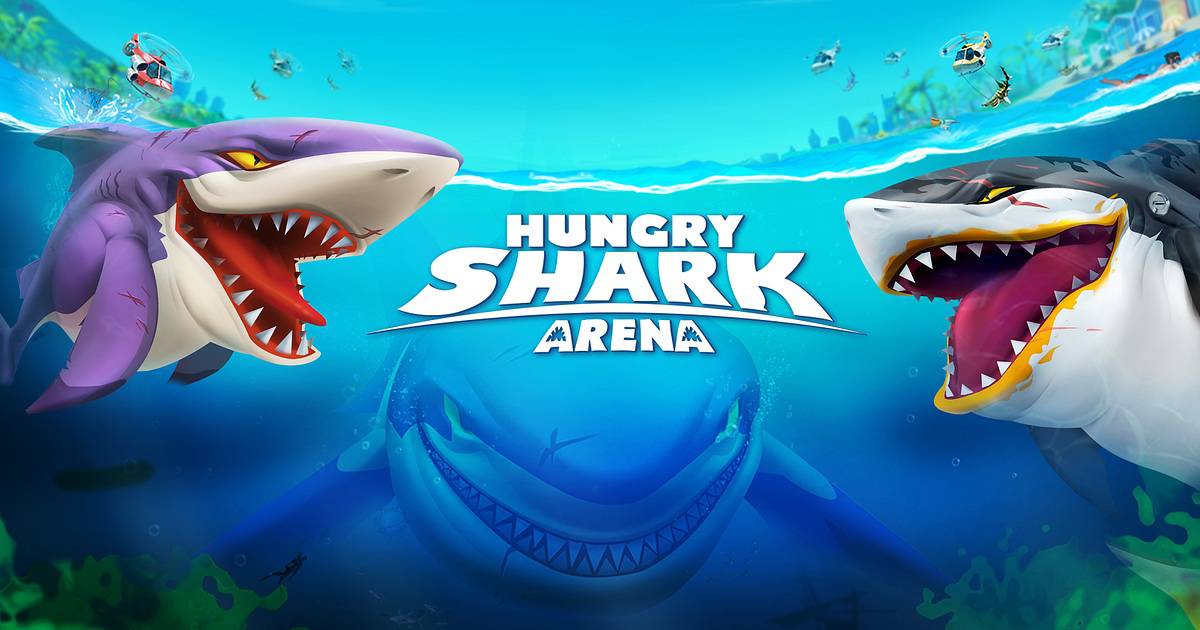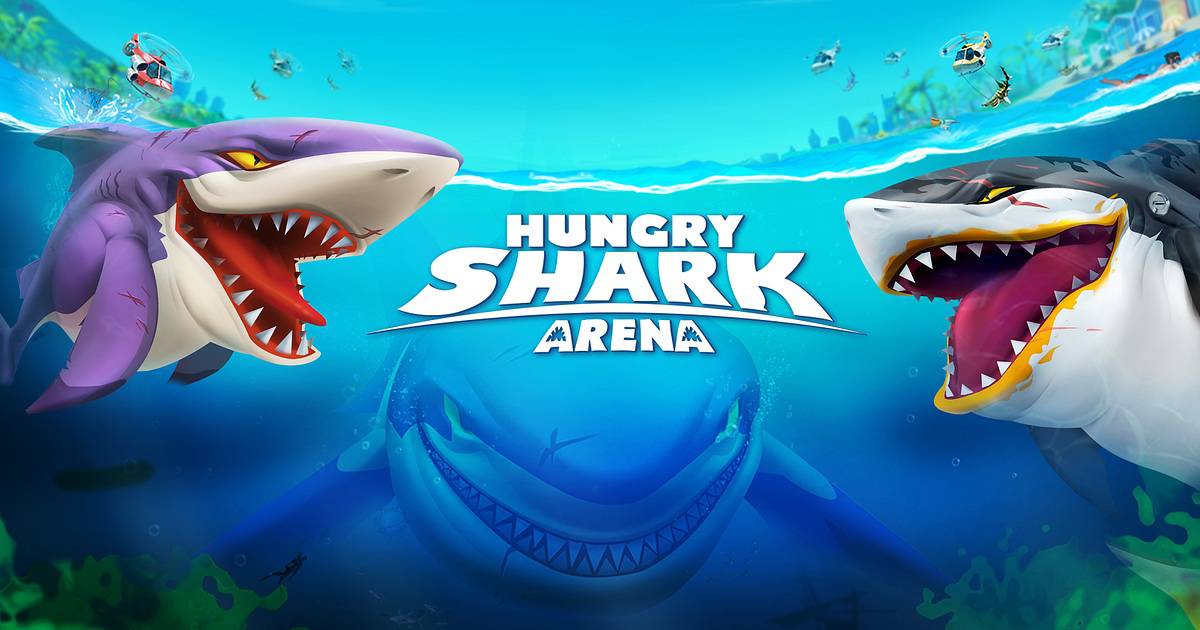 Get ready to dive into Hungry Shark Arena where you need to control a terrified, dangerous shark?
This is an online multiplayer shark game which means you can compete against others. Sounds fun, right? You will meet other hungry sharks in a battle royale death match, and you all have to fight to find out the champion of the deep blue sea.
Take action now!
How to Play?
As soon as the game starts, you – as a shark – have to free yourself from the helicopter and fall into the water. You're not going back to the underwater just for fun; this time, your objective is to hunt fish and other lifeforms.
In the beginning, you're a baby shark. To survive in the aquatic land full of dangers, it's a must to grow up. You will only be able to eat small fish at first, but as you'll become bigger, you'll be able to eat much larger animals, or even your opponents.
Dominate other players with your vicious attacks, such as spearing them with your tusk and eating the meat they leave behind. Avoid mines and make sure you stay inside the moving boundaries. For the accumulated coins, you can purchase new sharks.
Will you be able to be the most fearsome predator in the sea?
Features:
Death matches in aquatic arena
Gold to buy new sharks with different strengths and abilities
Battle royale and addictive grow mechanics
20 players in a single arena
Multiplayer gameplay
Release Date:
This game was released on November 25, 2020.
Platform:
Hungry Shark Arena can be played in all web browsers.
Developer:
Ubisoft developed Hungry Shark Arena.
Controls:
Move and dash attack with the left mouse.
Walkthrough:
Simply kill, eat and grow in Hungry Shark Arena!