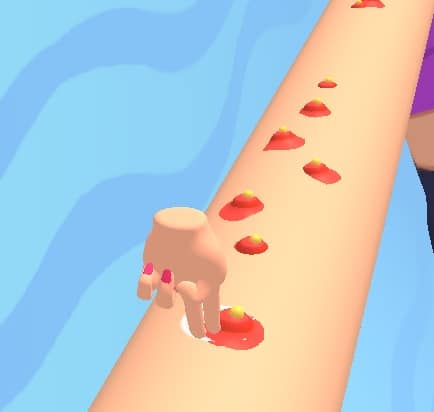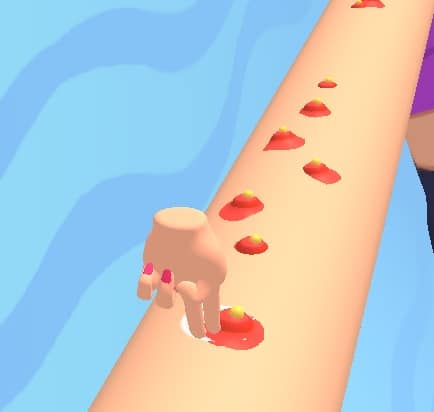 Have a new experience with Pimple Pop Rush, guys!
In this game, you will become a beauty doctor who has many years of experience in skin treatments. Many look for your help, so hit the PLAY button and begin. The primary goal here is (of course) making your customers' skin clear, smooth, and pretty.
To have a nice skin, the first and foremost thing is to remove all the stubborn pimples. Grab your tool and begin!
How to Play?
Your tool here is none other than your fingers!
I realize that some of us have an awkward hobby which is watching pimple popping videos for hours without getting bored. Therefore, the objective in Pimple Pop Rush will be perfect for you.
All you have to do is to pop all the pimples you see on each customer's skin. Move your fingers from left to right and remove the not pretty pimples. Keep popping one after another and you will earn combo points. Try not to miss any of them and always collect all the diamonds for extra rewards.
Use diamonds to unlock new skins.
Free draw is also available in this game, so take full advantage of it to unlock extra diamonds and spice up your game. It's a must to avoid obstacles and not to fail each level.
Features:
Crazy game with casual gameplay
3D colorful graphics
Multiple levels to pop pimples
Diamonds for upgrades in shop
Release Date:
This game was published on May 19, 2022.
Platform:
Pimple Pop Rush can be played on mobile device and PC anytime.
Developer:
PL Studio developed Pimple Pop Rush.
Controls:
Navigate the hand with the left mouse.
Walkthrough:
Play Pimple Pop Rush now and see if you can go on with all the levels here.
Have fun popping the pimples!