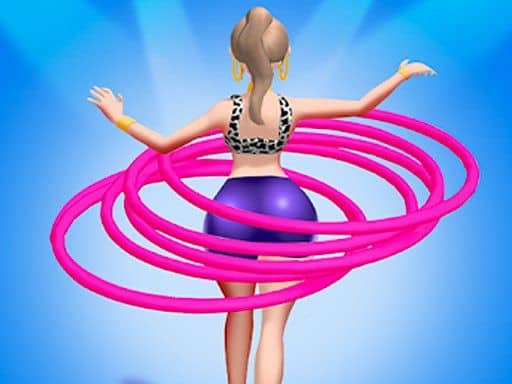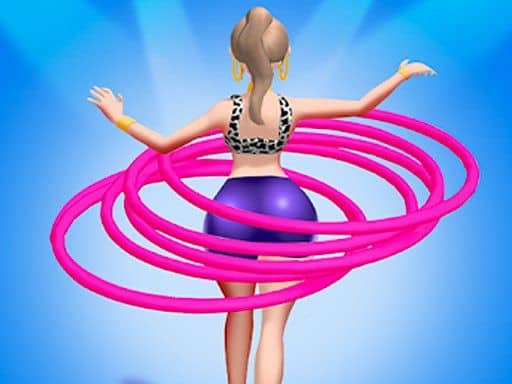 Get your hips moving in this addicting game of skill!
Have you ever tried the hula hoop dance? If not, jump into Hula Hoops Rush and have fun with this exercise. Twisting hula hoop is very good for your waist. Here, you will take part in a unique race with hula hoops!
This fitness exercise may sound simple, but not everyone is able to do it smoothly without dropping it along the way.
Play and see how many hoops you will be able to collect?
How to Play?
Your main objective is to pick up as many hula hoops as possible on the road and reach the finish to become the queen of hula hoops dancing. Take control of a charming gymnast and guide her collect hoops of the same color as well as avoid traps on the way.
Today she is going to participate in a contest where she has to move along the obstacle course. Of course it's not that easy! She needs to pick up all the hoops with the right color and dance with them. The more hoops you catch, the bigger the prize. Run through the level without dropping your hula hoops!
Collect coins to buy upgrades and avoid falling off the cliff!
Features:
Fun 3D game with fitness exercise theme
Many traps to avoid
Upgrades can be unlocked with coins
Cheerful gameplay
Release Date:
The game was added on January 9, 2022.
Platform:
You can play this game on web browsers.
Developer:
It was published by "ale aplicativos".
Controls:
Use the mouse to move and interact.
Walkthrough:
Relax and enjoy your workout! Good luck…