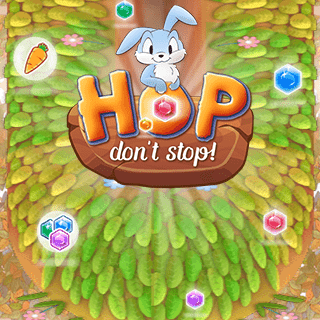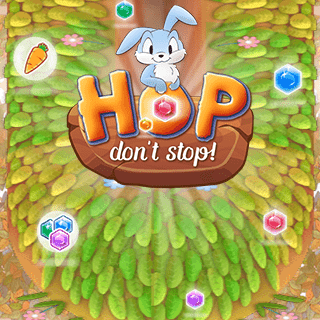 Get ready to meet a cute little bunny on an endless racing track in Hop Don't Stop!
He is running non-stop…what is going on? Time to become his company and join him in this fun adventure! Right now the bunny is heading towards a mysterious jungle, and of course this place is full of deadly traps. If he's careless, he wouldn't have any chance to return.
Tap the START button and accompany him now!
How to Play?
In Hop Don't Stop, players will take control of the bunny. The task is to run as far as possible – if staying in one place for too long, he will get attacked by other animals. This game has an easy gameplay but indeed not easy at all because there are many obstacles and abysses all over the place.
Help your bunny to dodge all kinds of traps and collect diamonds as well as power-ups scattered. The more diamonds you get the more rewards (in shop) you can receive. Don't forget to use the power-ups for speed boosting!
Features:
A cute and colorful running game
Endless racing track with power-ups
Many obstacles and abysses
Diamonds for skill upgrades
Intuitive controls
Release Date:
This game was released on September 16, 2016.
Platform:
Play Hop Don't Stop for free on both desktop and mobile.
Developer:
Happylander.com released Hop Don't Stop.
Controls:
Navigate the little bunny with the arrows.
Walkthrough:
Will you be able to run faster than other bunnies?
Play Hop Don't Stop and see!