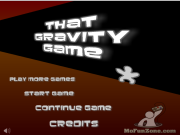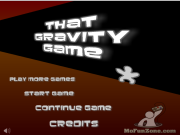 These days, lots of puzzle platformer games have been launched in the online game world, so you can be confused about selecting the suitable and exciting ones to experience. In this case, what you should not skip is Gravity Game. Come on! Try it now!
Here is a zone full of excitement, and it allows a player to grab the role as a rolling marshmallow. Here, the main task the player will follow is to run on walls and change the gravity so as to come to the portal. With no doubt, obstacles and challenges are placed everywhere with the aim of stopping the protagonist's step. Let's break these blocks to free way for him. Occasionally, some narrow gaps can crush him down to death. Try to evade them.
Dare accept dangerous challenges? Enter Gravity Game and taste strong feelings right now!
How To Play
The arrow keys or ASDW keys are for movement.