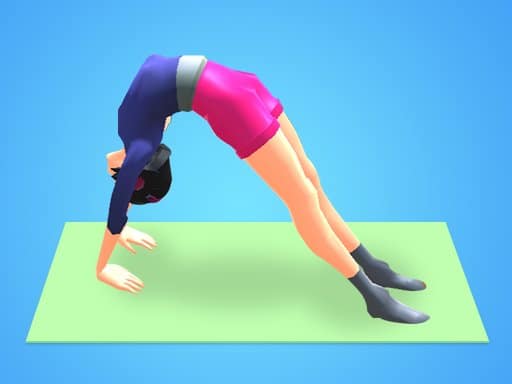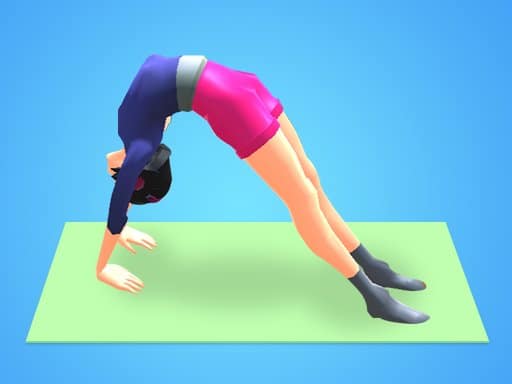 Have you tried Flex Run 3D yet?
This is a relaxing yoga simulator in which you need to use yoga to avoid pieces of furniture in the room. Are you good at flexing? Do you want to improve your flex skills? If the answer is yes, don't miss out Flex Run 3D!
How to Play?
What is the objective of this yoga simulation arcade game?
Exercising at home can be a real challenge with all of your stuff laying around. In each level, your primary goal is to avoid all furniture obstacles before reaching the finish wall. How? Quickly change your real-time pose and positions.
Take the role of a gymnast and make different movements, from pulling a perfect handstand and doing a leg split to standing back up on your feet. Stay in a stable pose until reaching the finish wall. Collect as many diamonds as possible in order to buy all six skins in the game store.
It's time to immerse yourself into the addictive gameplay with lots of agility tests and challenges.
Features:
Cool obstacle dodging game
3D cartoon models and furniture
Crystals to unlock new cool skins
Yoga gameplay
Release Date:
The game was published on February 2, 2022.
Platform:
Play Flex Run 3D on your desktop and mobile device anytime and anywhere.
Developer:
It was developed by VOODOO.
Controls:
Use the mouse for the interaction.
Walkthrough:
Slide your finger to change the posture of your character!
Can you fit through the incoming obstacles? Good luck!