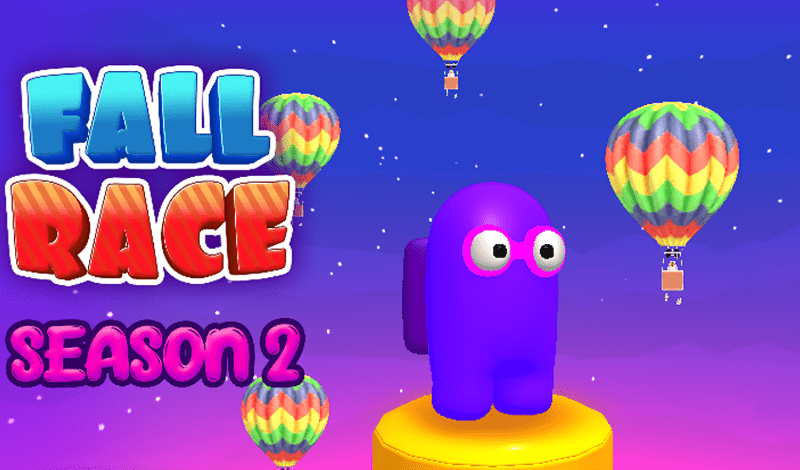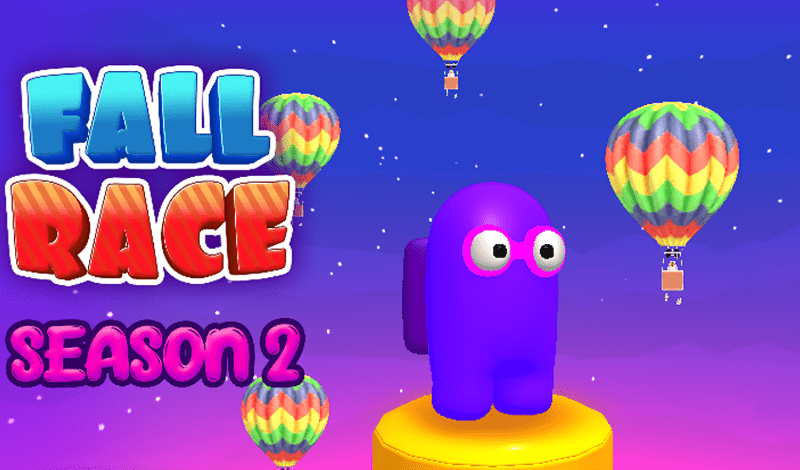 Stretch your legs now, players!
We're about to take part in a marathon competition in Fall Race Season 2! The comeback of this new season will offer you lots of surprises. Like any other racing games, your ultimate goal is to cross the finish line first and place first in the race.
Come on, hit the PLAY button now and start this exciting race as soon as possible.
Time to unleash your inner Usain Bolt!
How to Play?
We're going to run and run in Fall Race Season 2!
The competition will start soon, and here you will handle a cute character and lead it to top racer in qualify into the next levels. Keep in mind that you will have to race against 30 people when the marathon begins.
Kick your opponents off the platforms. Come up with clever strategies to survive the longest during the race. More first places will take you to other different platforms with different challenges to explore. Tracking the list on the upper right corner of the screen helps you know the number of persons successfully carrying on the adventure.
Make sure to avoid all obstacles precisely!
Okay, now put on your jogging shoes and take a big breath for a big moment.
Features:
10 different platforms to explore
New characters with 15 different colors
Waves of creatures and deadly traps
Unique simulation of running
Rich visual effects
Release Date:
This game was released on January 4, 2021.
Platform:
Fall Race Season 2 is a perfect game to play on desktop and mobile devices.
Developer:
HiHoy Games developed Fall Race Season 2.
Controls:
Move and run with WASD or the arrows.
Walkthrough:
Get to the finish line first and win the race in Fall Race Season 2!