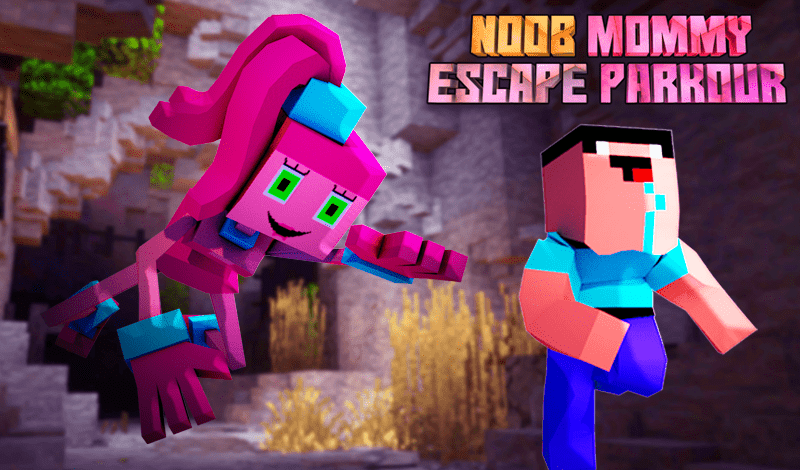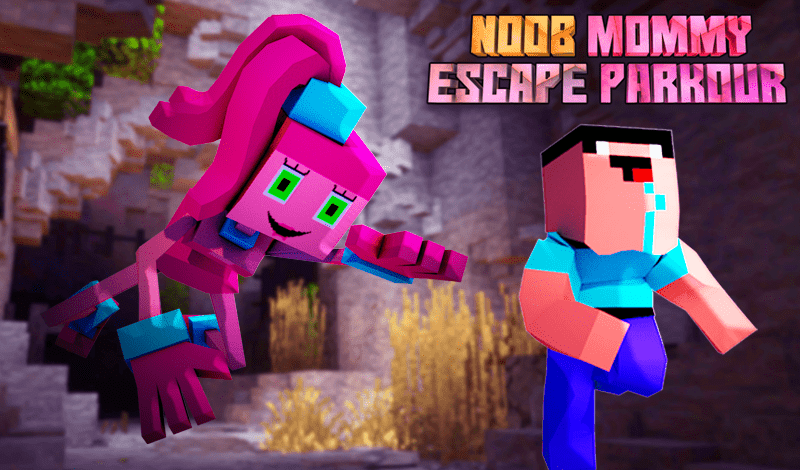 Don't look back!
Escape From Mommy is one of the best new horror games featuring 3D blocky graphics that you must try at the end of 2022. Guess what? This game takes place in your dream or imaginary world in which you will be chased by an evil character having a lovely appearance.
Are you ready for the thrill?
Click the PLAY button and have fun!
How to Play?
It's definitely not a lie when saying Escape From Mommy is your worst nightmare.
As soon as it starts, you – as a blocky protagonist (Steve) – have to run as fast as possible to avoid being caught by Mommy, a pinky terrifying character. She is tirelessly following you from behind, so you can't stop for even a few seconds. Not only running, you need to jump from one platform to another until reaching the exit.
Try to reach the portal in each level successfully. Keep in mind that Steve is really clumsy and goofy-looking, so your running and jumping skills are the only thing that can save him from all the dangers in this game.
We wish you all good luck!
Features:
Exciting horror Minecraft parkour game
Interesting characters to discover
Bunch of obstacles
Various levels for challenge
3D blocky graphics
Intuitive controls
Release Date:
This game was released on October 6, 2022.
Platform:
Escape From Mommy is an HTML5 game playable only on desktop.
Developer:
SilverGames.com developed Escape From Mommy.
Controls:
WASD or arrows = run
Spacebar = jump
Change camera mode = C
The left mouse = punch
Help your protagonist Escape From Mommy and successfully find a way-out to survive.