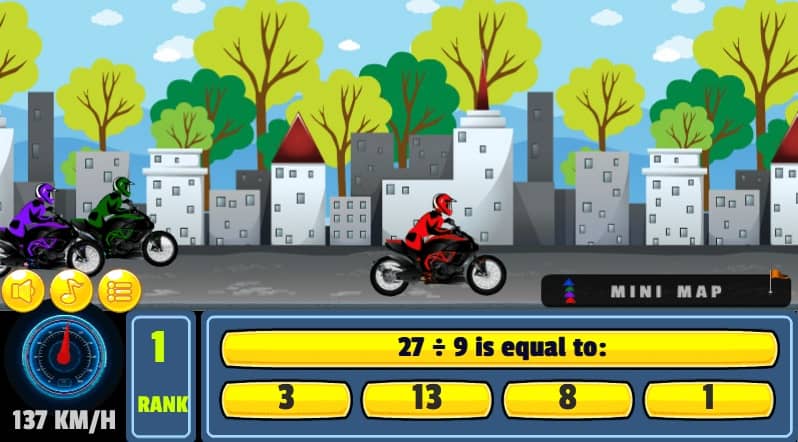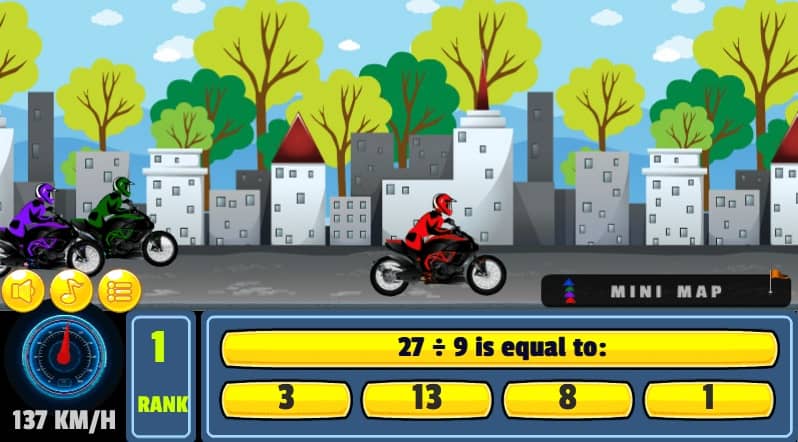 Are you looking for really cool educational math games?
Bike Racing Math Division is a complete package!
The game is specially designed for everyone who loves math and wants to improve their division skills. You can choose any level you feel most confident between Easy, Normal, and Hard and then start the race.
Go challenge your brain now!
How to Play?
In Bike Racing Math Division, you will take part in a unique motorcycle race. Select a difficulty level and perform mathematical divisions. In order to speed up, you have to answer correctly to the division problems displayed below, and pick the correct answer among those provided.
The journey will take you through a stunningly beautiful environment. With the Hard mode, you have to answer in less time and win the race. You can keep track of the progress of the race on the right in the bottom corner is reflected.
Don't stop answering problems until you finish the race!
Features:
Challenging endless runner to keep player engaged
Difficulty levels are available
Lots of cool math puzzles to solve
Simple graphics and gameplay
Suitable for all ages
Release Date:
This game was released on October 7, 2022.
Platform:
Bike Racing Math Division can be played both on desktop and mobile devices.
Developer:
MathNook.com developed Bike Racing Math Division.
Controls:
Use the left mouse to answer questions.
Walkthrough:
Get fun math puzzles along with an adventurous ride in Bike Racing Math Division!