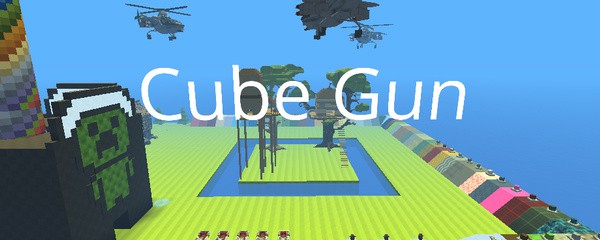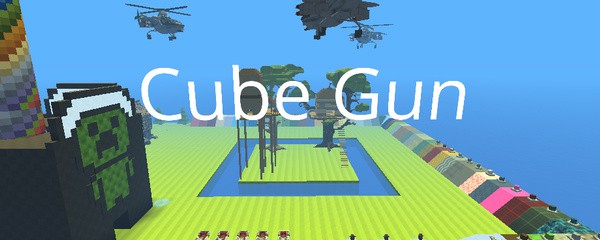 Today, I'm going to introduce you a new Kogama game – that's, Cube Gun!
As soon as entering this virtual world, your mission is to help the protagonist survive at all cost. One of the most amazing things about Cube Gun is that you can unleash your creativity and imagination to the maximum. Build and show your incredible buildings as well as other structures to other online players.
Time to put your inner architect to the test!
Create a wonderful land of your own with a click!
How to Play?
Once hitting the START button, you will be taken to the world of Kogama where you will get a chance to build amazing voxel structures. Collect all kinds of materials, even the strangest ones, and you can bring anything from your imagination to life.
At the same time, you also need to fight against other players. There's only one type of weapon shooting only special projectiles in the form of cubes. Go look for the enemy and strike them right away if spotting any of their traces. The one who kills most of the enemies will gain the victory in fights.
You are alone in Cube Gun, so make sure to defend yourself by building walls and ledges with weapons.
Show no mercy to survive!
Features:
Fun Kogama adventure game
Surreal materials in a virtual world
Incredible 3D graphics
Addictive and challenging gameplay
Multiplayer mode
Release Date:
This game was released on September 7, 2022.
Platform:
Cube Gun is playable on modern browsers.
Developer:
OPASENKO developed Cube Gun.
Controls:
Move with WASD
Shoot / look around with the mouse
Use items with E
Holster weapon with Q
Drop weapon with V
Walkthrough:
Jump into Cube Gun and create a stunning virtual world of your own!