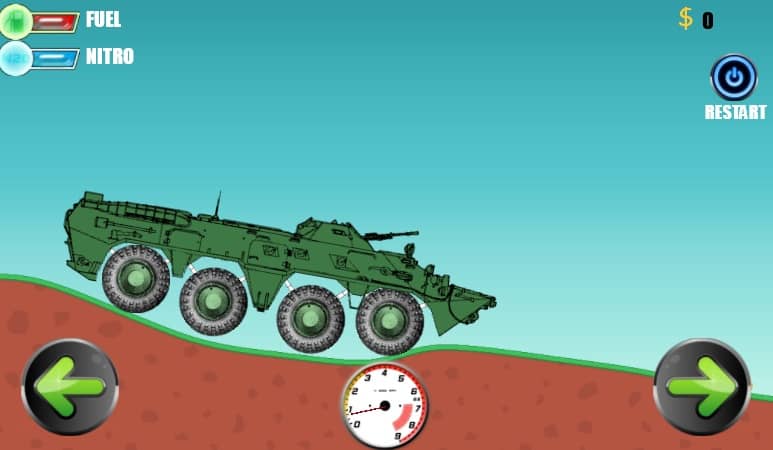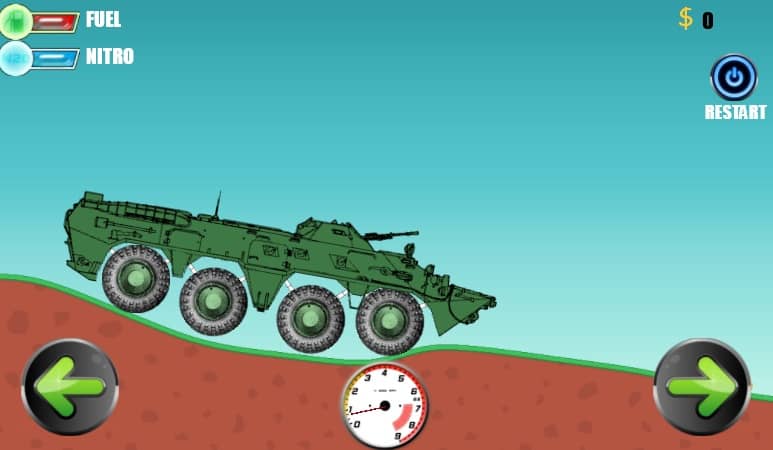 Have you ever thought of controlling an eight-wheel car?
I bet you've never! But, you will get that chance in Car Physics!
Conquer mountains and hills in this uphill driving car physics game. The car has many wheels, so controlling it is quite challenging. Use this opportunity to show your driving skills and compete against other players.
How to Play?
Once entering the game, you need to jump in your vehicle and drive as fast as possible.
Your primary goal here is to cross the finish line in one piece. Similar to other 2D racing games, you're requested to drive carefully through obstacle-ridden tracks without breaking your vehicle. While controlling your eight-wheel car, remember to collect coins scattered everywhere.
Add more fuel if you run out of it!
The game also includes the scoreboard so you can compare your scores with other players online. Only the best drivers can collect all achievements and compete for top positions
Grab the car wheel and break your own records!
Features:
Uphill driving car physics game
Featuring an eight-wheel car
Lots of obstacles and bumps on the path
Simple gameplay and controls
Suitable for all ages
Release Date:
This game was released on April 2, 2018.
Platform:
Car Physics can be played on all browsers and devices.
Developer:
Y8 Studio developed Car Physics.
Controls:
Interact and brake with the arrows
Use "Nitro" with shift
Will you rank #1 on the leaderboard of Car Physics?
Play and see!