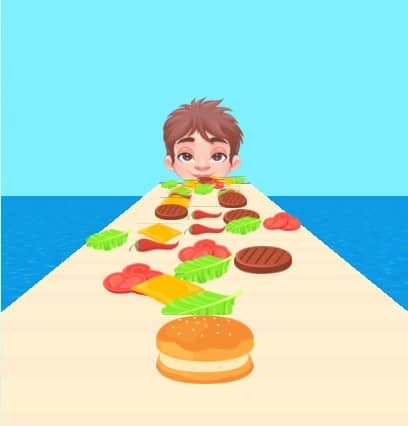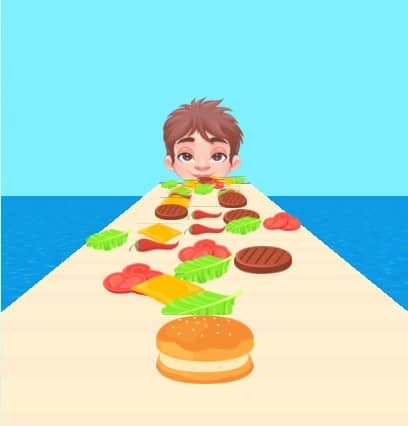 Want some burgers? Go to Burger Run and have fun!
In this fun running platformer, you need to serve the highest burgers for your customers. Make sure they have to be tasty, or no one will ask for your food. Lots of difficulties are waiting you in each level.
Prepare and challenge yourself now!
How to Play?
It's hard to make a burger, and it's even harder to come up with a delicious burger.
As soon as opening your burger shop, you need to move on the path and collect all the edible ingredients ahead. The task of this game is to create the highest burger in each level; when reaching the finish line, serve it to your customer. You will earn more money if the burger is tasty.
The more ingredients you stack, the higher the burger becomes.
Avoid obstacles on the way, or your burger tower will collapse. Don't add many chilies, or your customer will scream fire. Later use the money you accumulate to unlock new looks for the character.
Features:
A fun stacking-up and running game
Different ingredients to collect
Various accessories to unlock
A collection of your own burger recipes
Nice graphics with exciting gameplay
Release Date:
This game was released on June 27, 2022.
Platform:
Play Burger Run for free on any of your browsers.
Developer:
Addicting Games developed Burger Run.
Controls:
Drag the left mouse to move left and right.
Walkthrough:
Keep in mind that only huge burgers are accepted!
Help your burger reach the finish line safely!