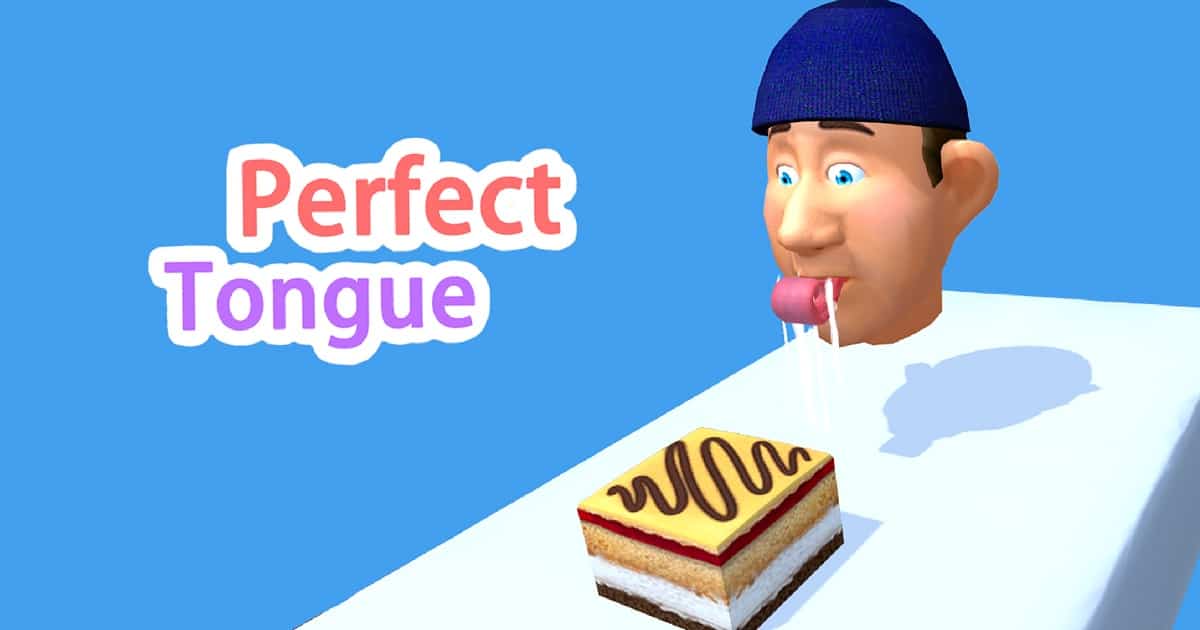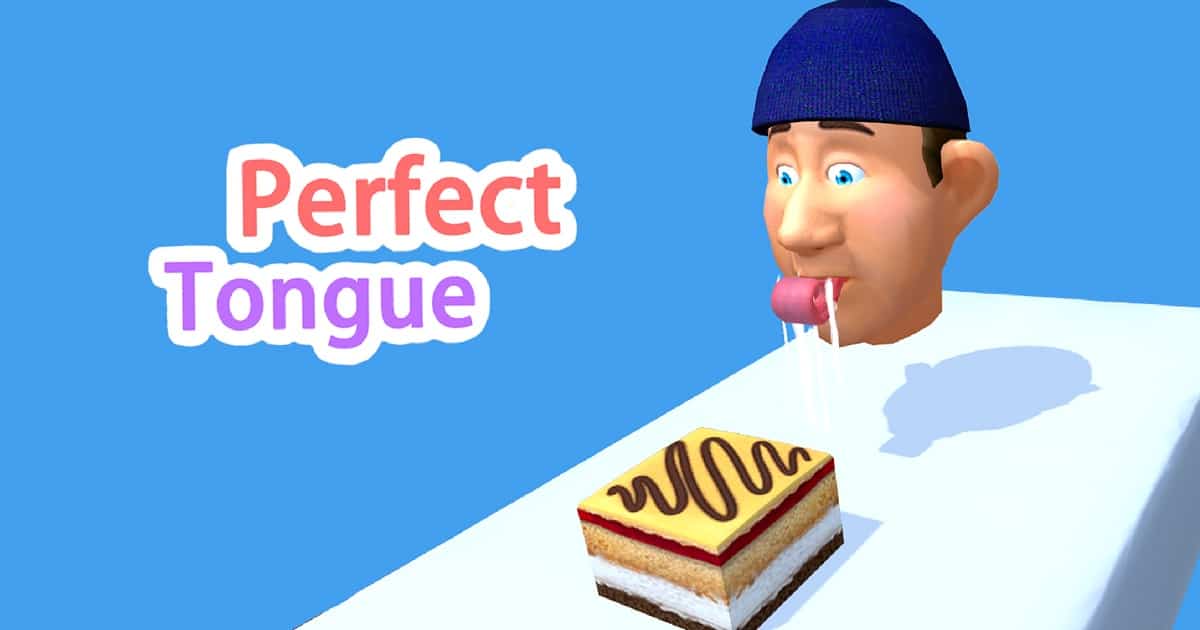 How will it feel like when you get to lick different food?
Play Perfect Tongue and experience that!
In this casual decompression game, you will transform into a giant floating head having a big long tongue that allows you to taste everything on the table ahead. Perfect Tongue challenges you to control nothing but the tongue rolling in and out of a mouth.
Are you ready? Hit the PLAY button now!
How to Play?
Once entering the main arena, you need to guide that character to eat all the tasty food and avoid the disgusting stuff while heading toward the finish line.
Just making use of your long tongue and lick all the pieces of cake as well as other delicious treats. Whenever seeing something gross, too spicy or dangerous (such as knives or laser beams), quickly roll your tongue in.
Be careful of hot chilies that will burn your tongue, rough bricks that you could scrape your tongue on, or even plates of poop. If you don't want to lick any of these tricky items, it's a must to roll up your tongue quickly to avoid them all.
You may get sick if tasting uneatable food!
Features:
Casual skill game with fun reaction
Various types of food to taste
Lots of obstacles
Interesting 3D graphics
Simple controls and gameplay
Release Date:
This game was released on April 27, 2021.
Platform:
Perfect Tongue is playable on your desktop or mobile/tablets.
Developer:
PL Studio released Perfect Tongue.
Controls:
Hold the left mouse to eat food.
Walkthrough:
How many levels can you complete in Perfect Tongue? Challenge now!