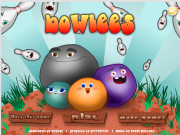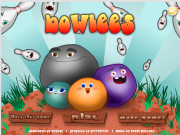 Wow! Bowlees is a new and stimulating puzzle game for you and all people hungry for challenges to train their brain. Don't miss it, at any cost! It's sure that its graphics and content will keep players entertained for many hours.
In terms of the core structure, it's not different from the conventional puzzle game genre. In other words, it includes a set of absorbing levels, and solving the required puzzle is the ultimate goal in each one. The goal is about shooting the bowling ball at pins so that all of them are removed from the game field. Just place the mouse in the gray square and drag the cursor to adjust the ball's direction and power before shooting it. Don't forget to take advantage of bombs and other objects to have the best shot. Be skilled and alert to complete all of the levels here, guys!
Don't think too much! Begin experiencing Bowlees and showing your smartness and good skill here!
How To Play
The left mouse is availed to play the game.