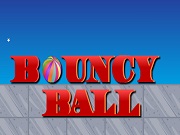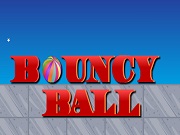 Want to take part in a fascinating adventure with our Bouncy Ball? What are you waiting for? Together with this ball, you'll have a lot of fun while playing. Come on!
Taking control of a colorful ball is what you have to do in this game. Help it to run all the way to reach the goal within the time limits. Sounds simple, huh? The point is – this ball is extremely bouncy; if you can't control it well, you'll lose the game anytime. During the journey, please help the ball leap over the obstacles as well as collect essential power-ups (hearts and time bonuses) and coins. Those items can offer you extra score, increase life, and extent the time limit. Never let the ball fall off the platforms or you'll gradually lose all the lives.
Try your best to be on the leaderboard along with other excellent players. Good luck and have fun with Bouncy Ball!
How To Play
The game is controlled with the arrows.