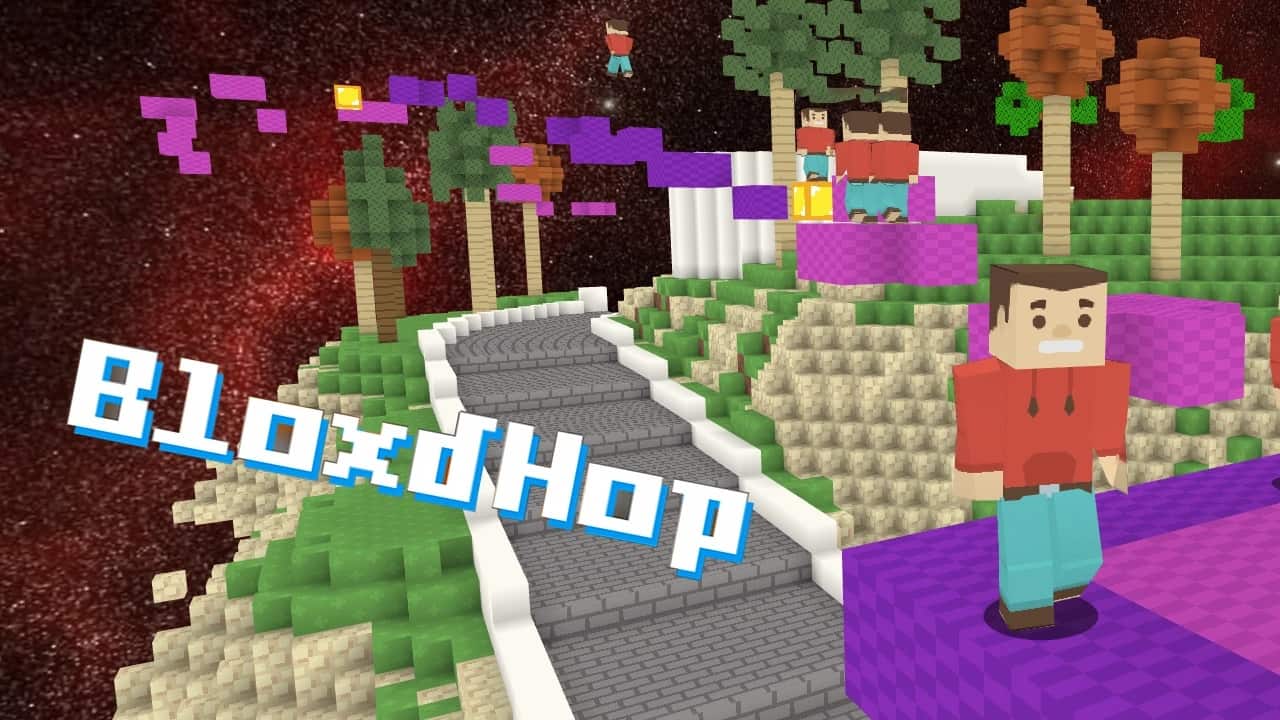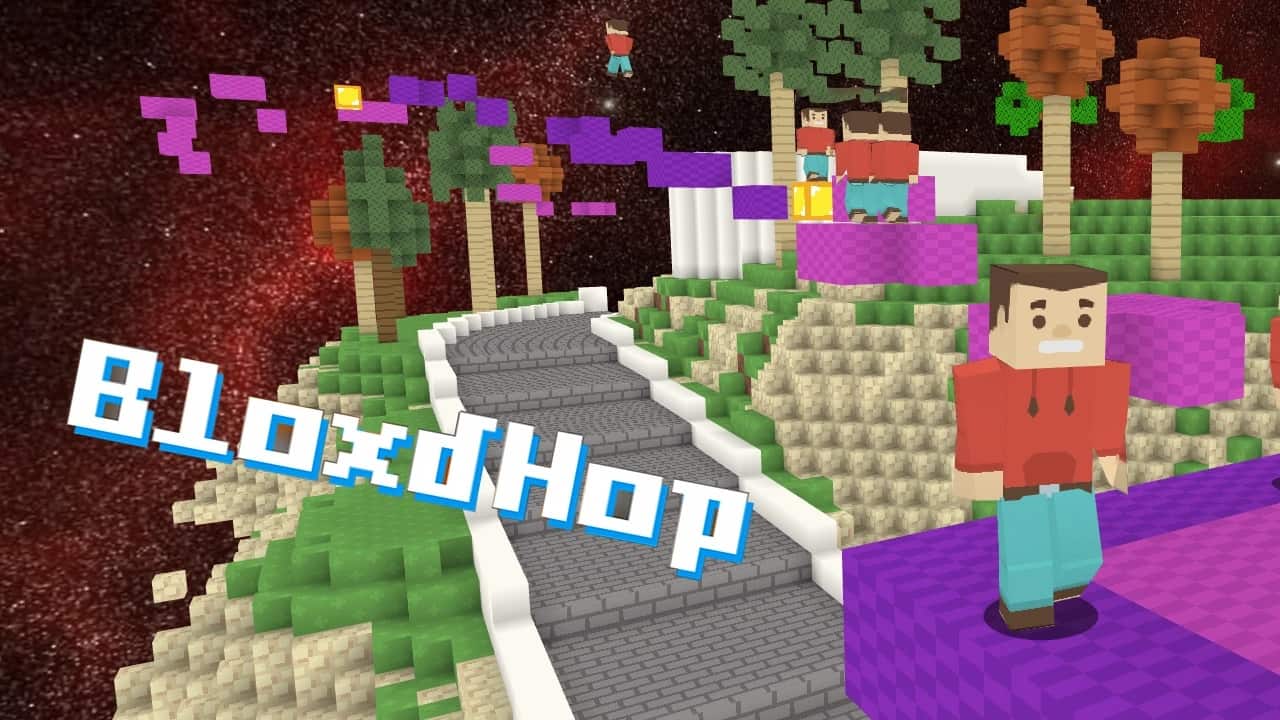 Welcome to Bloxdhop IO, a game set in the Minecraft universe!
You will play as a hopeful young parkour practitioner who is competing against numerous players online through all levels of this amazing retro-bit parkour simulation. In order to win, you need to finish each stage faster than anyone else.
It's not just about being fast, but you also have to be skilled and pull off some killer parkour moves.
Time to prove what you've got!
How to Play?
Inspired by Minecraft, Bloxdhop IO is a parkour game in which you need to run without stopping and jump from one block to another. Try to reach the end of the road safely and without falling into the void.
Get a high score and earn gold while doing so, so that you can invest it in buying speed or double jump upgrades that allow you to go as far as you want. Move on a track made up of dozens of floating platforms where you will have to face tons of opponents. You all will compete against each other to become the first racer reaching the destination.
Game modes:
BloxdHop.io – Your mission is to reach the end of the maps successfully.
DoodleCube – You need to create objects based on the themes.
EvilTower – You must try to reach the top.
Features:
Multiplayer block-based game
Various game modes
Different levels with time limit
Power-ups with coins
Dozens of floating platforms
Release Date:
This game was released on March 31, 2021.
Platform:
It works perfectly in modern browsers and requires no installation.
Developer:
Mc Arth made Bloxdhop IO.
Controls:
WASD to move
Shift or double-tap W to run
C, Z, \, or Caps Lock to crouch
T or Enter to chat
B to open shop
/ to start command
Walkthrough:
Get ready to enjoy a whole new world in Bloxdhop IO!