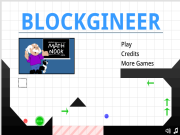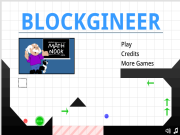 Guys! Fed up with fierce action games and their horrible scenes? Blockgineer is designed to give you a new color of the online game world. Actually, its structure will surprise you as you are challenged to severe puzzles. No time to wait! Start now!
In general, the basic challenge players must face up and solve is to lead the major ball to the suggested square by creating a consistent path to connect those 2 positions. Materials to make this path are set at the bottom; there are triangles, squares, arrows, circles, and others. Let's put some of them in strategic slots on the screen until the path is formed successfully. Significantly, the materials are seen as a limited source, so it's better to perform the players' wise strategy for using them.
You are in front of dozens of levels in Blockgineer. Try to master all of them for the win.
How To Play
Hit the left mouse to play the game.