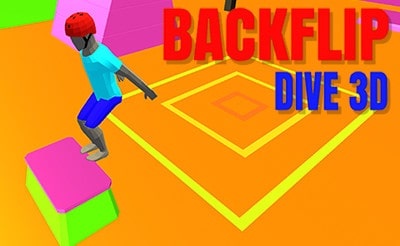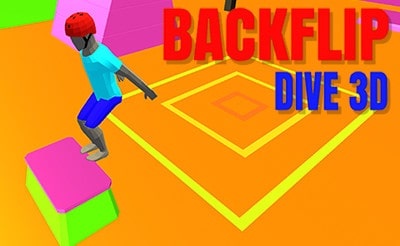 Have you tried doing backflip? Do you want to put that skill to test?
If yes, then join us in Backflip Dive 3D! In this sports game, you can show off your back-flipping ability, and it would be a very impressive, unique experience to enjoy. Grab the opportunity to test the adrenalin levels coming from jumping from a crazy height and landing as fast as possible.
How perfect are your flips?
Take all of your courage and challenge yourself with Backflip Dive 3D!
How to Play?
Perfect for those who like showing off tricks, players will get to learn how to jump correctly a training session right at the beginning of the game.
After that, start the first level where you need to jump in a gym. Try to reach in the middle and get the best score. Each stage is full of intense mechanics and fun ideas. By completing objectives successfully, you will get rewarded for with coins. If you get stuck on a level, simply use coins to get through it.
Once accomplishing all the tasks required, you'll enter the final platform.
Features:
Incredible 3D sports game about back-flipping
Multiple levels to play through
Lots of environments to unlock
Simple, immersive visuals
Insane gameplay
Release Date:
This game was released on October 10, 2019.
Platform:
Backflip Dive 3D is a perfect game to play on desktop and mobile devices.
Developer:
LittleGames developed Backflip Dive 3D.
Controls:
Hold the left mouse and release to flip.
Walkthrough:
How good are you at back-flipping?
Let's find out in Backflip Dive 3D!