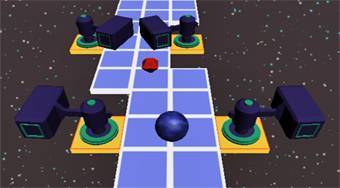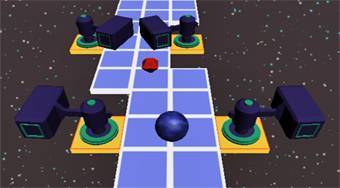 If you are good at playing running games, then Rocking Sky Trip will be your best choice at this moment.
This is a remake of the ancient Trail Blazer game with extreme difficulty! Players will be given a ball which will roll at full speed on a platform full of obstacles. The adventure in space needs to be completed in 5 levels.
Will you be able to do that?
Challenge now!
How to Play?
Travel to space and roll your ball through a series of platforms and obstacles. This might sound easy at first, but then the difficulty will increase, such as the fast speed as well as the course filled with tons of obstacles. They include moving platforms, invisible platforms, swinging hammers, and large gaps to jump across.
If you hit any obstacle on the path, you have to restart. Prepare your reactions well as you need to be really fast to keep moving and swerving at the same time!
There will be 20 bonus diamonds to collect during your run!
Don't worry, just after a few times playing, you will surely get the rule and figure out the way to win.
Features:
Exciting endless running game
A series of platforms and obstacles
Amusing 3D vision
Smooth operation
Intuitive controls
Release Date:
This game was released on October 4, 2017.
Platform:
Rocking Sky Trip is a perfect game to play on desktop and mobile devices.
Developer:
Y8 Studio developed Rocking Sky Trip.
Controls:
Drag the left mouse to move.
AD or left/right arrow keys to move the ball
Walkthrough:
Can you guide your ball successfully and top the leaderboard?
Play Rocking Sky Trip now!