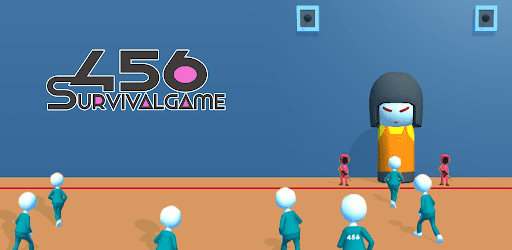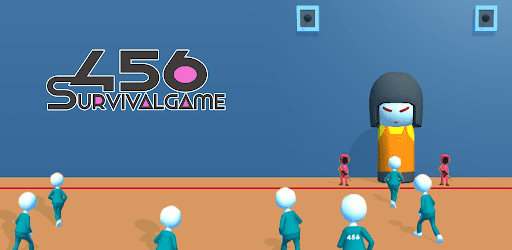 Are you a big fan of Squid Game?
If yes, then don't miss 456 Survival Game Challenge, a spectacular arcade game that comes with a series of epic gameplay. Similar to the show, here you need to complete all the levels to save your life and gain rewards.
Four original and distinct games await you.
Use all your skills to beat them and attain the victory.
How to Play?
In 456 Survival Game Challenge, you will become the hero number 456.
Be the player who competes against other participants for big sums of money. Perform exciting activities like cutting geometric shapes from the dalgona candy, running to the finish line under the deadly gaze of a doll, walking across the glass bridge, and pulling the rope in a tug of war.
4 main levels you need to complete orderly:
Red light green light
Dalgona candy
Tug of war
Jump on the glass
Each mini game has a set of rules and mechanics of its own. If you follow them with precision, you can win and progress to the next stage. Try to survive every challenge and bring home the biggest prize.
Features:
Amazing action gameplay
Minimalistic 3D graphics and design
Plenty of levels and challenges
Unlimited money
Simple controls
Release Date:
456 Survival Game Challenge was just released on October 24, 2021.
Platform:
Enjoy all the mini games here on both web browser and app.
Developer:
It was created by ZazGames.
Controls:
Deal with all challenges using your mouse.
Walkthrough:
456 Survival Game Challenge is not the only thing we have here. If you like games inspired by the popular Netflix show, then don't miss out Tug of War, Squid Game 3D, and Kogama Squid.
Much fun!