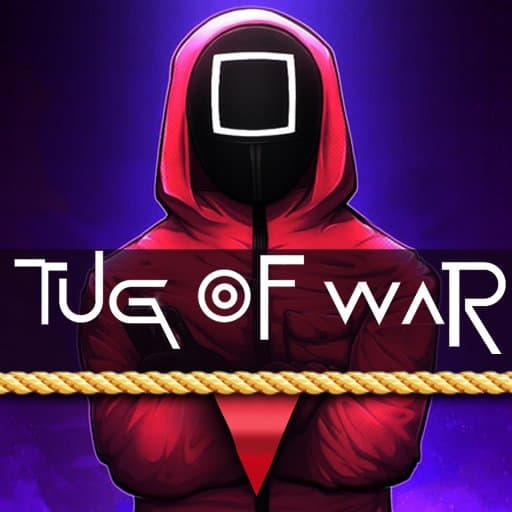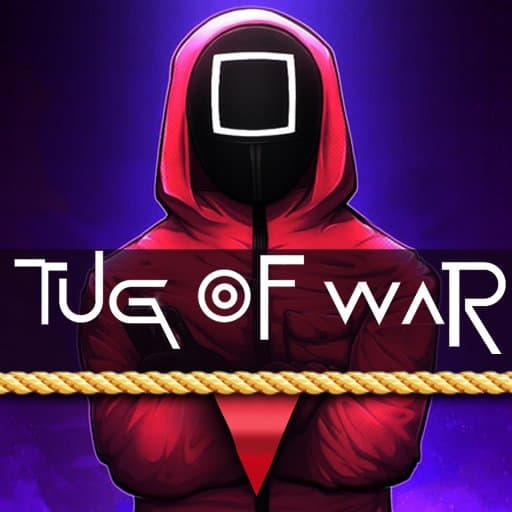 Go to Squid Game Tug of War and save your team members!
After Red Light Green Light, another intense game is waiting for you; that's Tug of War, but this time is the deadly version. If you have already seen the popular horror series of Netflix, you sure will know how this game goes.
Here, you can play against AI opponents or your friend.
Are you ready to play this bloody competition?
Click START and challenge yourself!
How to Play?
Squid Game Tug of War is a cool 2-player game in which you need to tug the rope as fast as you can and throw your opponents down for the win. You can't lose or you will either fall off the platform or be cut by the guillotine.
On each side, there will be a group of players which will have to pull the rope as hard as possible in order to pull the other players to the middle of the screen. In the middle, you will find a guillotine that will cut the rope making the losing team end up with a painful death.
The initial level is rather easy, but the subsequent levels become increasingly difficult. You must first select a squad to fight in this conflict; you can select up to three guards: a circle, a square, and a triangle.
Discover three difficulty levels of this game right away!
Features:
Based on the famous Netflix show
Two-player mode to play against your friend
Simple gameplay
Dramatic levels to challenge
Release Date:
Squid Game Tug of War was added on October 15, 2021.
Platform:
Enjoy this new game on your desktop (any browser).
Controls:
Since this is a 2-player game:
Use the up arrow for player 1
Tap W for player 2
Walkthrough:
Have fun playing Squid Game Tug of War on slopegame.com for totally free.
Also discover a collection of free online games at our game site as well.