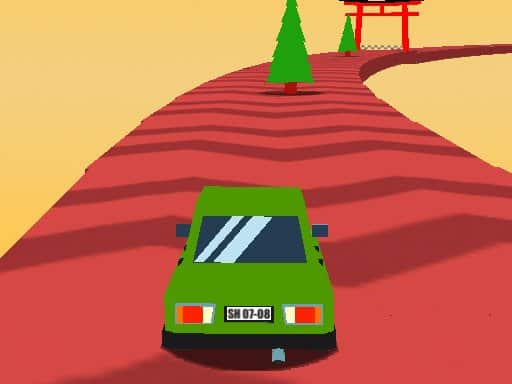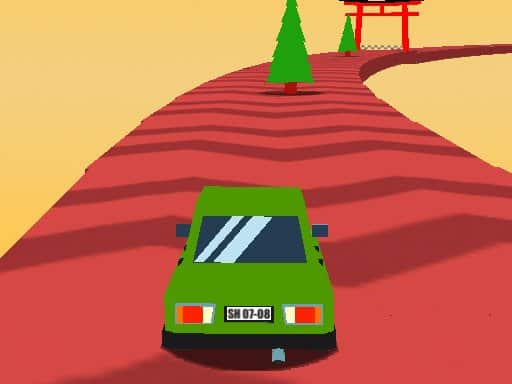 How long can you stay in Twisty Roads?
Embark on an insane journey in this crazy racing game!
Twisty Roads is one of the best driving 3D games online picked for our website, featuring drifting elements, so you surely will have even more fun than usual. The first thing to do is choosing your car and then you have to drive it on winding tracks.
Accept the mission here and take action!
How to Play?
Roll along the challenging platforms and reach the finish line successfully. When driving forward, make sure to collect coins along the road so that later you can buy new cars to continue the journey.
Drive through the checkpoints to score while avoiding slipping and falling from the twisted endless path. This helps you not go back from the beginning if you lose and have to start again. Don't forget to avoid trees and other obstacles as well; otherwise, all of your efforts will be wasted!
There are three levels of difficulty to select: Easy, Medium, and Hard.
The coins can be used to buy upgrades for your vehicle. The roads keep getting harder and harder, so be careful!
Features:
Intense fast paced car driving game
Drifting elements
Upgrades for your vehicle using coins
Challenging roads with difficulty increasing
Colorful graphics
Release Date:
This game was released on September 17, 2022.
Platform:
Twisty Roads is playable on your desktop or mobile.
Developer:
Magnific Studios developed Twisty Roads.
Controls:
You can move with the left mouse or left/right arrows.
Can you conquer even the most dangerous road?
Go to Twisty Roads and show what you've got!