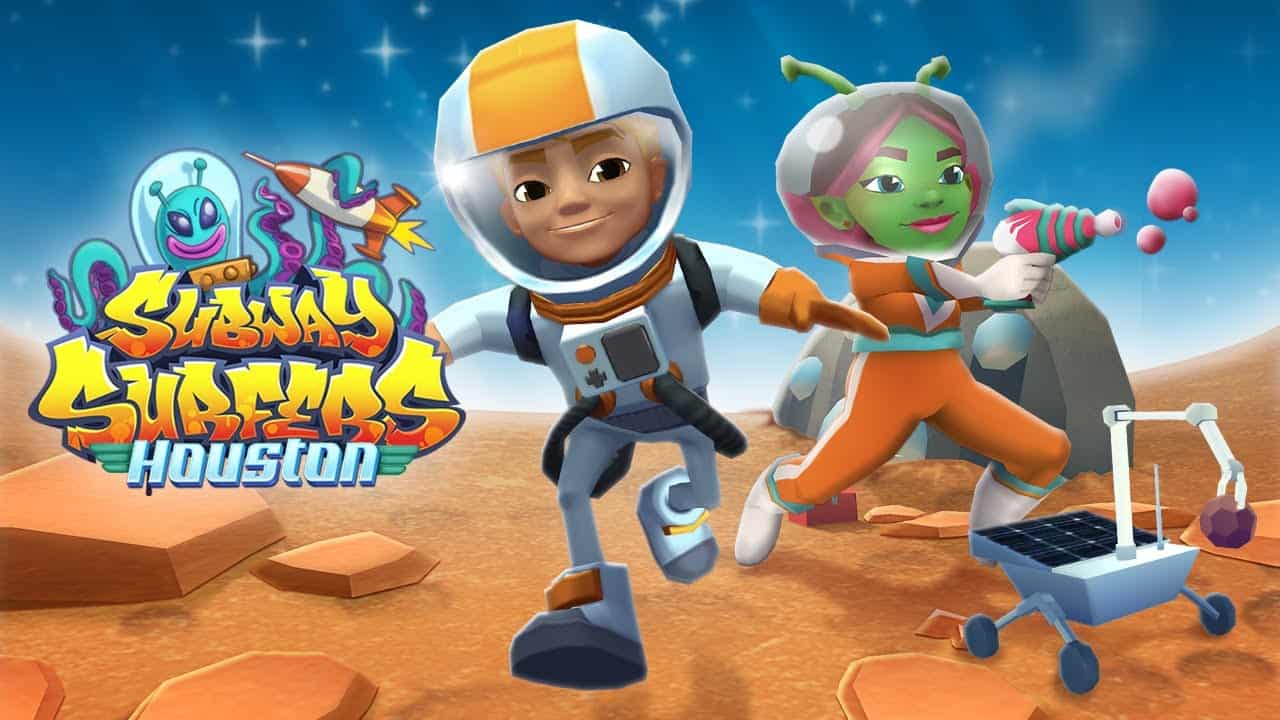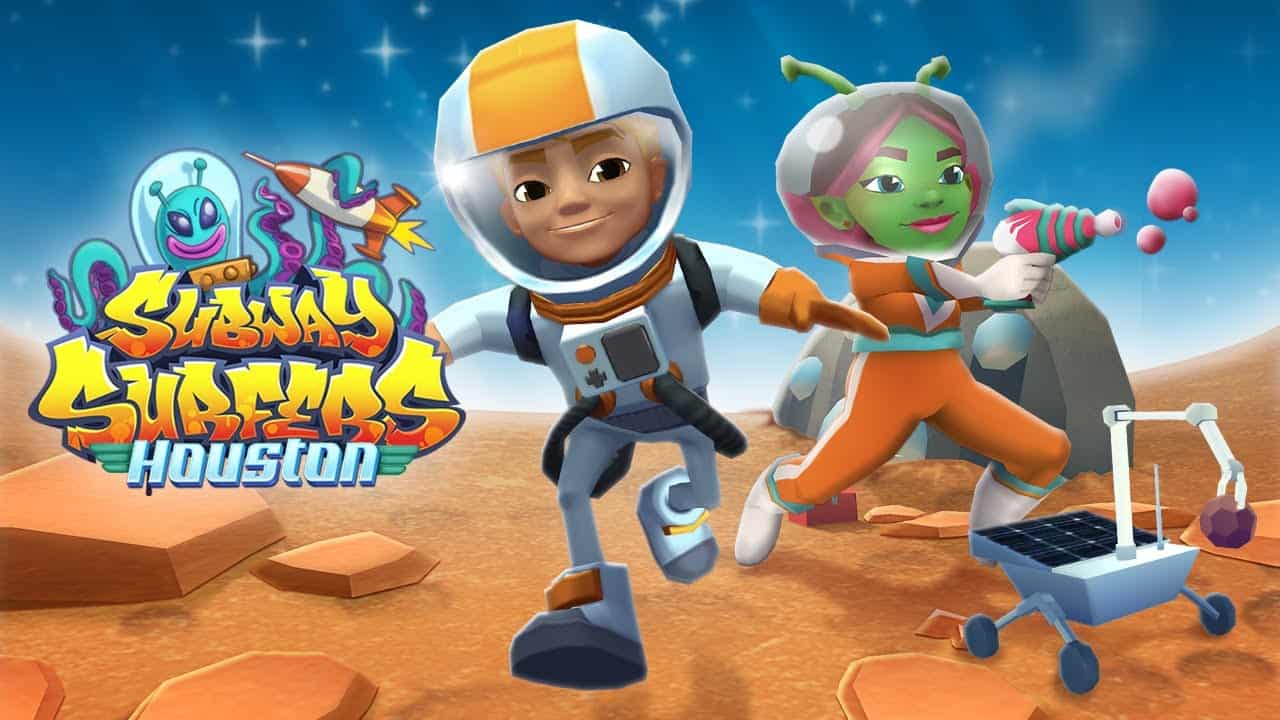 We're so familiar with Subway Surfers, the 3D endless running game in which players need to run on a long train track full of dangers.
Here, Subway Surfers World Tour Houston is the 111th update of the game and the 106th installment in the World Tour series. You will meet two new characters in this edition: Amy (unlock with real money) and Alba (unlock with 95,000 coins).
Discover now!
How to Play?
The parkour kid this time will travel to Houston.
Wherever Jake goes, he is still a naughty boy who likes playing around. Again, he is chased by others and you need to accompany him in this adventure. The ultimate goal is to reach the finish line in each level.
Once the game starts, guide your boy to run on the long train track as far as possible and collect as many coins as you can. While running, remember to snatch boosters along the way. Apart from this, you also need to complete various missions given from the My Tour section. Unlock more characters and customize them in the Menu.
You can buy upgrades from the Shop.
Features:
3D endless running game on train tracks
Buyable upgrades and characters
Usable power-ups
Cool graphics
Release Date:
This update was released on November 7, 2019.
Platform:
It has HTML5 structure and can be played directly on the browser without the need for a plug-in. You can of course enjoy it on the mobile (both Android and iOS users).
Developer:
The game is co-developed by Kiloo and SYBO Games.
Controls:
Move, jump, and slide, with the arrows
Activate special powers with Spacebar
Walkthrough:
Let's follow Jake and the Subway Surfers Crew on their World Tour to Houston! Meet the spacefaring duo, Alba and Amy, for a fun adventure.