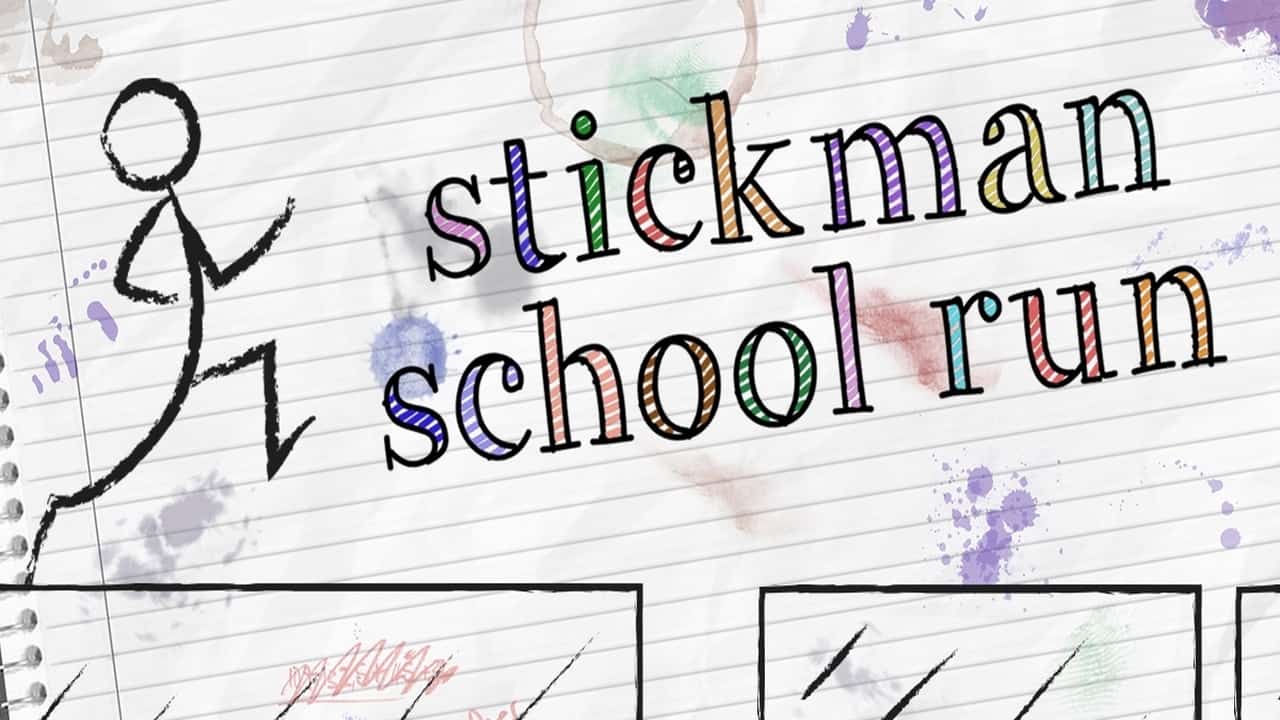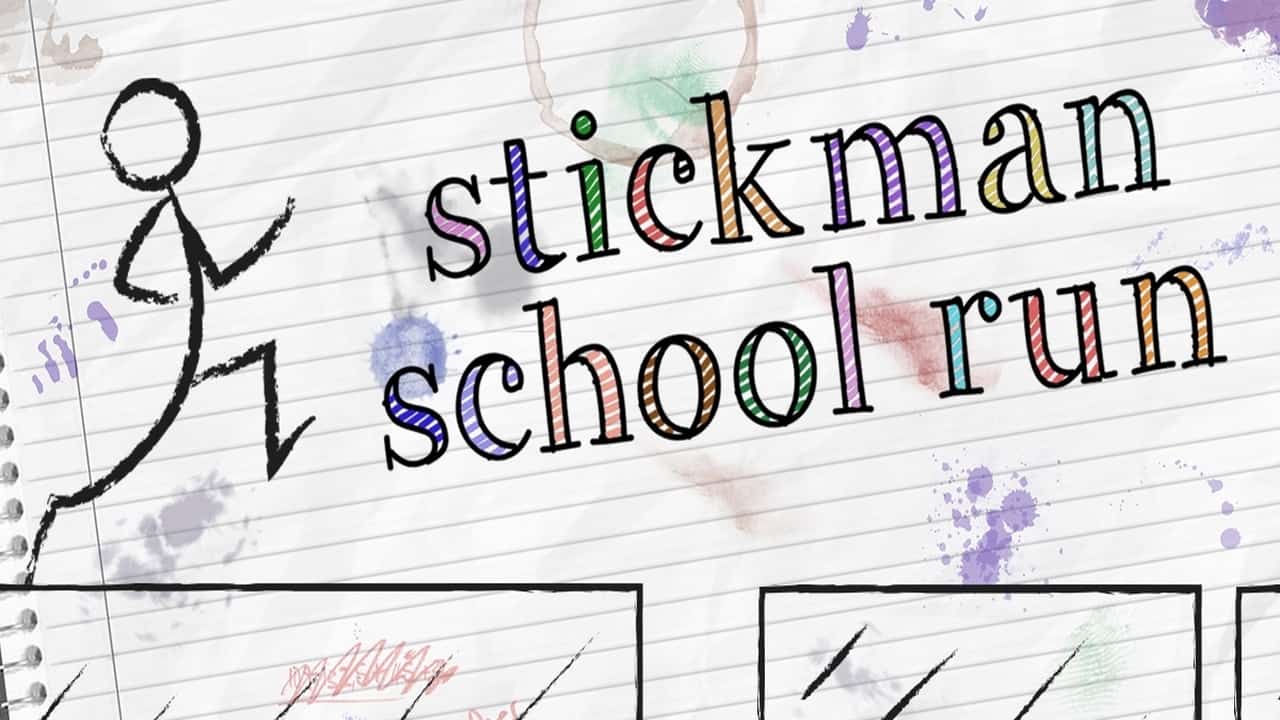 Spare a bit of your time to enjoy Stickman School Run!
Do you often draw stickman in your notebooks? Today, we have a surprise for you – all the stickman drawings will revive in this arcade game. The most special thing here is definitely the in-game design.
Hit the PLAY button and you'll find all its elements seem to be drawn in a school notebook. But, don't be distracted by the graphics, because there are lots of tests ahead that you have to go through.
How to Play?
In Stickman School Run, you need to control a little stickman who's trying to run away from his homework. He doesn't want to do that; however, saving his girlfriend is more important.
Your objective, in each level, is to jump as well as slide from drawing to drawing. In the meantime, make sure to avoid the scissor thrown at him, and run till the end to rescue his girlfriend. Beware that the difficulty increase exponentially. So, be careful while moving on platforms; otherwise, you will fall into pitfall.
Try to obtain the best score!
Features:
Classic arcade running game
Tons of levels to challenge and stars to collect
Unique graphics and interesting gameplay
Suitable for all ages
Intuitive controls
Release Date:
This game was released on February 20, 2014.
Platform:
Stickman School Run is available on all browsers and devices.
Developer:
PLAYTOUCH developed Stickman School Run.
Controls:
Jump and double jump with ↑
Slide and roll with ↓
Throw with →
Walkthrough:
There will be hours of amusement and fun!
Try Stickman School Run with your family and friends!