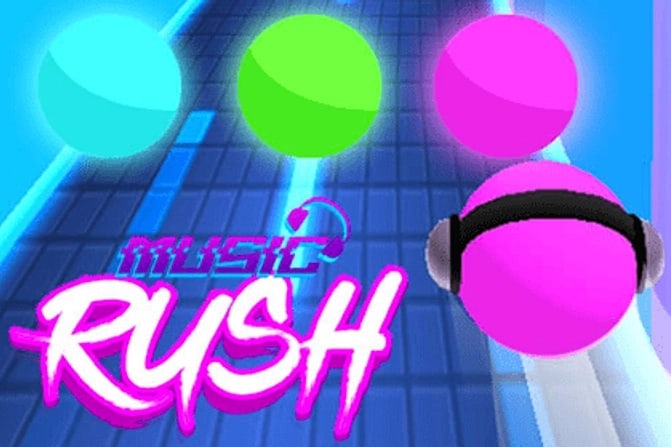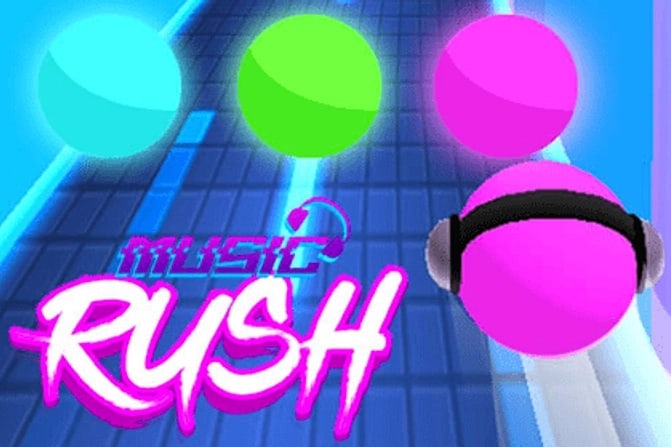 Look for an entertaining casual game full of music and rhythm?
My recommendation is Music Rush! In this endless distance game, you'll get to listen to the music tracks while controlling the ball to keep the rhythm. In order to become the player with the highest score, try to collect as many bonuses as possible.
Anyone can play Music Rush due to its simple gameplay, but mastering it is not that easy. Are you ready?
How to Play?
What to do in Music Rush?
Firstly, you're asked to guide a colored ball to move along the rhythm of the music. The ball will alternate between three colors: pink, blue and green. Keep in mind that you can only go through the platform having the same color as your ball, or the game will end sooner than you thought.
If you are capable of completing the entire song, another new level with a new piece of music will be unlocked for your next adventure. While moving on tracks, remember to dodge the wrong colors, pick up the right one, and reach the finish line.
Try to collect all hats and designs.
Features:
Ultimate music and rhythm game
Amazing music tracks
Different hats and designs
3D graphics
Simple controls
Release Date:
This game was released on March 17, 2020.
Platform:
Music Rush is available on all browsers and devices.
Developer:
Azerion developed Music Rush.
Controls:
Drag the left mouse to move.
Walkthrough:
Many surprises are awaiting you in Music Rush!