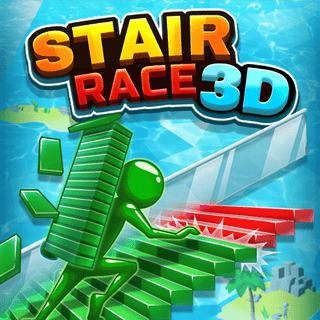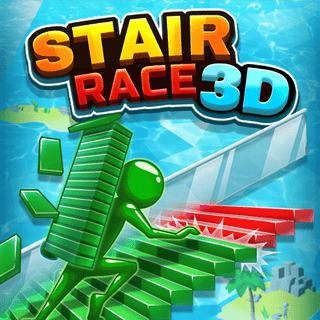 Let's prepare yourself for one of the biggest challenge games of 2021!
Go to Stair Race 3D and build stairs of your own as fast as possible. As the title says it all, you will engage in an intense race against others and the mission is to build stairs without stopping.
Can you complete the challenge perfectly?
It's time to become a true gladiator expert!
How to Play?
In Stair Race 3D, players have to compete in a big arena for who is best in building stairs against a bunch of arrogant enemies. For the ultimate win, you need to collect all the stair planks scattered around and use them to build stairs and reach the next platform.
But watch out!
Things are not as easy as you think.
Beware of enemies who have more planks than you because they can knock you over when you run into them. As a result, you will lose all of the planks you've gathered. Of course it works the other way around as well, so try to grab as many planks as possible and knock down your enemies to complete your challenge faster.
Winning the rounds will not only help you climb your way to the top of the leaderboard but also unlock new skins for your character and planks.
So are you ready to compete in the world's biggest stair building challenge?
Hit the PLAY button now!
Features:
Addictive gameplay
Attractive, colorful 3D graphics
Challenging and crazy levels
Suitable for players of all ages Action
Release Date:
This game was just published in this October, 2021.
Platform:
You can play Stair Race 3D on:
Web browsers (desktop and mobile)
Android device
Controls:
Use your mouse to control the character.
Walkthrough:
Want more games with similar gameplay?
Access slopegame.com and have fun with Stair Run Online as well.
Popular Searches:
stair race 3
stair race 3d