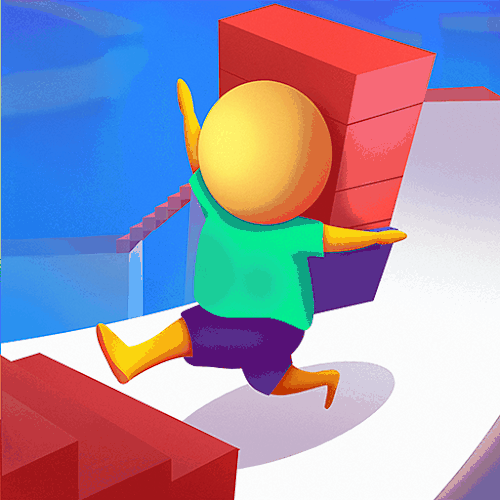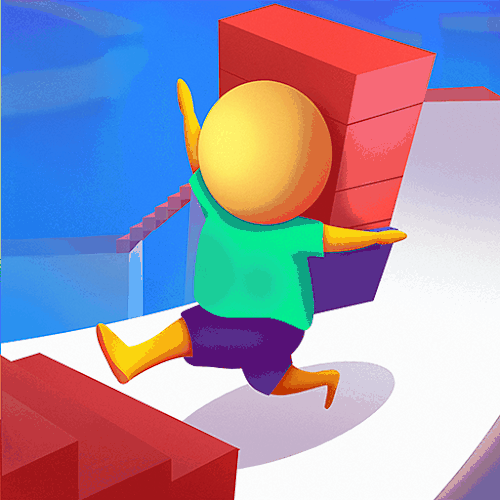 Have you tried Stair Run Online before?
If not, this is a great occasion to play such a cool addicting distance game. The gameplay is simple yet addictive making you want to play from time to time. Here, your mission is to build stairs to avoid numerous obstacles in the upcoming adventure.
Are you confident with your ability? Can you make it to the very end?
Accept the challenge and run to the main arena to prove.
How to Play?
Entering the game, players are in charge of controlling a tiny runner. He needs you to help him collect as many blocks as possible along the track to save himself from all sorts of obstacles.
Sounds simple, right?
So, your primary goal here is to build stairs constantly to keep the character running on his way. Since he runs forwards automatically, the key to win this game is to build stairs at the right time so that he won't collide with any red object. Once out of bricks, your runner will fall off the path and GAME OVER.
Reach the end of each stage and you'll see a large staircase with numbers on each step. Help your runner to climb as high as he can to gain more points which can be used to unlock new characters and items.
Release Date:
It was launched on March 25, 2021.
Platform:
Stair Run Online can be enjoyed on web browser and mobile (for both iOS and Android users).
Developer:
This game is developed by YAD.com.
Controls:
To build stairs, make use of the mouse.
Walkthrough:
If you're a big fan of skill games, then explore our collection online and for free at this website.