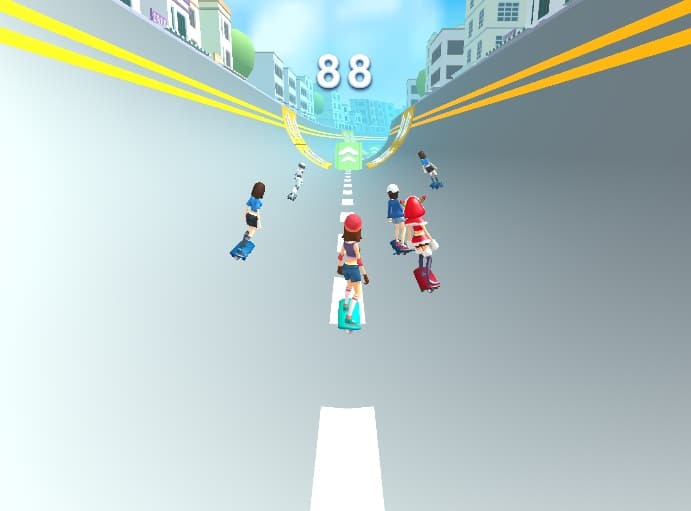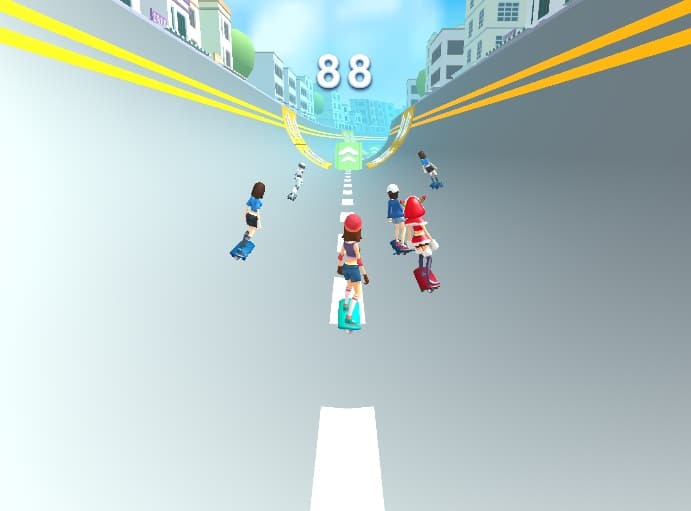 Welcome to Skate Stars, a fun 3D skateboard game in which players are going to embark in a competition!
Will you be able to do flips and stunts in the air? You must reach the finish line without falling and show how skillful you are with your skateboarding skills. Get on your skateboard and win the most extreme competition of all!
Get ready for the race!
How to Play?
Jump and speed up while performing various tricks in the air as a professional skater. Dash through the road and accelerate to the top with the immoderate speed. You have to dodge over obstacles scattered along the road. Pick up the coins to earn more points and unlock advanced skateboard.
Control the board with ease and pass over all the acceleration ramps throughout the circuit to boost the speed so that you can surpass other opponents. Slide without fear to be the first one reaching the finish and become the winner of the race.
Do you think you have what it takes to be a skate star?
Features:
Fun skateboard competition game
Amazing 3D graphics
Different stunts to perform
Lots of skateboards to unlock
Release Date:
The game was added on November 7, 2021.
Platform:
Play it on web browser (both desktop and mobile).
Developer:
Dob5Game developed Skate Stars.
Controls:
Drag the mouse to move
Hold the left mouse to perform skills
Hop on your skateboard and take action! The key to win this game is to perform incredible tricks in the air!