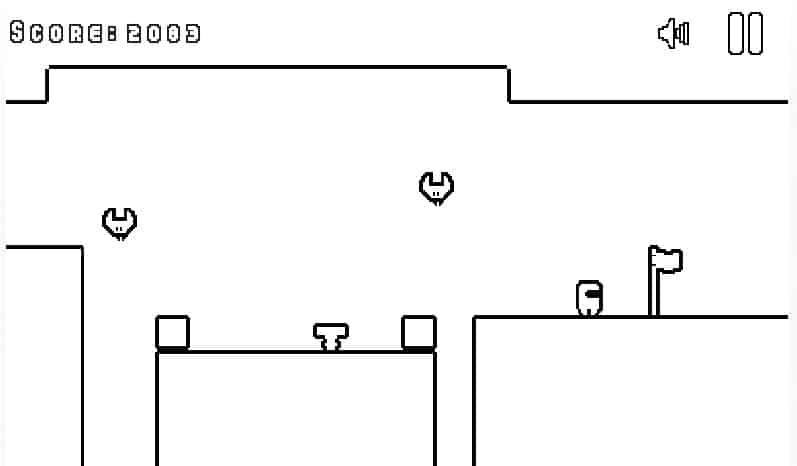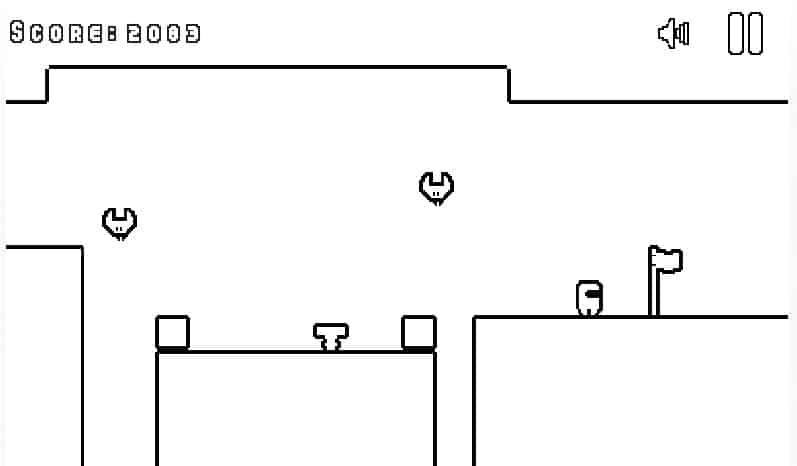 Want to try something fun with the famous Imposter?
Let's jump into Run Imposter Run!
In this adventure game, you'll be brought to a 2D world having only two colors – black and white. Playing the role of Imposter, you need to complete the challenging journey throughout all levels. Nothing is simple here – full of traps and challenges are waiting for you.
Tap START and action!
How to Play?
In this game, you don't have to pretend or kill anyone. The objective is to complete a total of 20 adventurous levels. In each stage, you'll find various kinds of obstacles and dangerous creatures. Dodge them all or you'll die right away once colliding with them!
Beware of flying bats, jump over gaps at the right time, and collect all coins on the platform. You can kill monsters by climbing on top of them. The better you perform, the more points you will gain. Try to reach the finish line (flag) safely to proceed to the next round.
Every difficulty level of hazards is different.
Features:
20 challenging levels with different traps
Black and white 2D graphics
Interesting gameplay
Simple controls
Release Date:
The game was added on December 11, 2021.
Platform:
Have fun with Run Imposter Run on web browser.
Controls:
Move left and right: AD or left/right arrows
Jump: W or up arrow
Go to Run Imposter Run and help your imposter stay alive until the end.
Have a fun time!