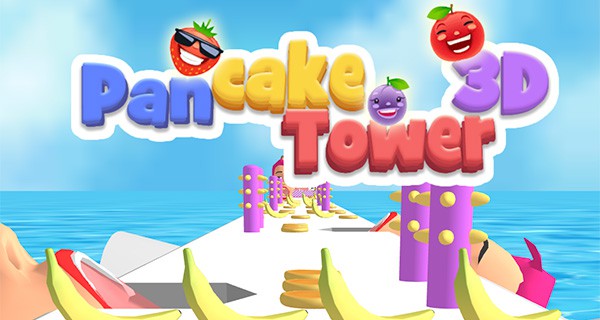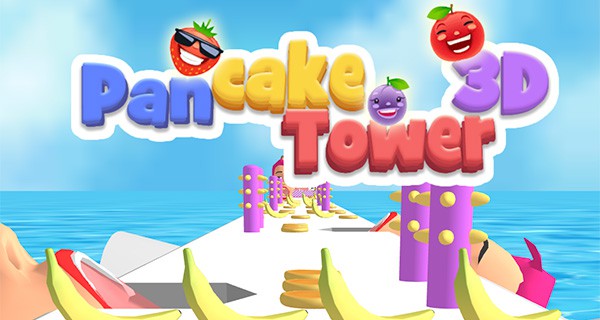 Do you like pancakes? Do you want to make pancakes of your own?
Jump into Pancake Tower 3D now!
In this game, you need to create highest towers from pancakes in each level. Don't forget to add toppings on the top to make them more delicious. The difficult thing is that you have to complete the task on a road full of obstacles.
Will you be able to deliver pancakes to all of your customers?
How to Play?
Set your foot to a food-filled area!
As soon as Pancake Tower 3D starts, a long queue of customers is waiting for you to serve them quickly and attentively. In each level, bring them the best pancakes according to their request. Depending on their preferences, they will demand you differently – some ask for pancakes with strawberries, some want bananas, and some love cookies – and your job is to satisfy them all!
Stack as many pancakes as possible on the plate carefully. While doing that, remember to avoid traps and hungers along the road. The difficulty will increase in tandem with your progress.
Features:
Arcade running game
3D colorful graphics
Hundreds of different levels of fun
Different food items
Casual gameplay
Release Date:
This game was released on April 4, 2022.
Platform:
Available for free, Pancake Tower 3D is for PC, smartphones, and other platforms.
Developer:
­YAD.com developed Pancake Tower 3D.
Controls:
Use the mouse to control the plate and collect pancakes with fruits.
Walkthrough:
Time to prepare the most delicious pancakes!