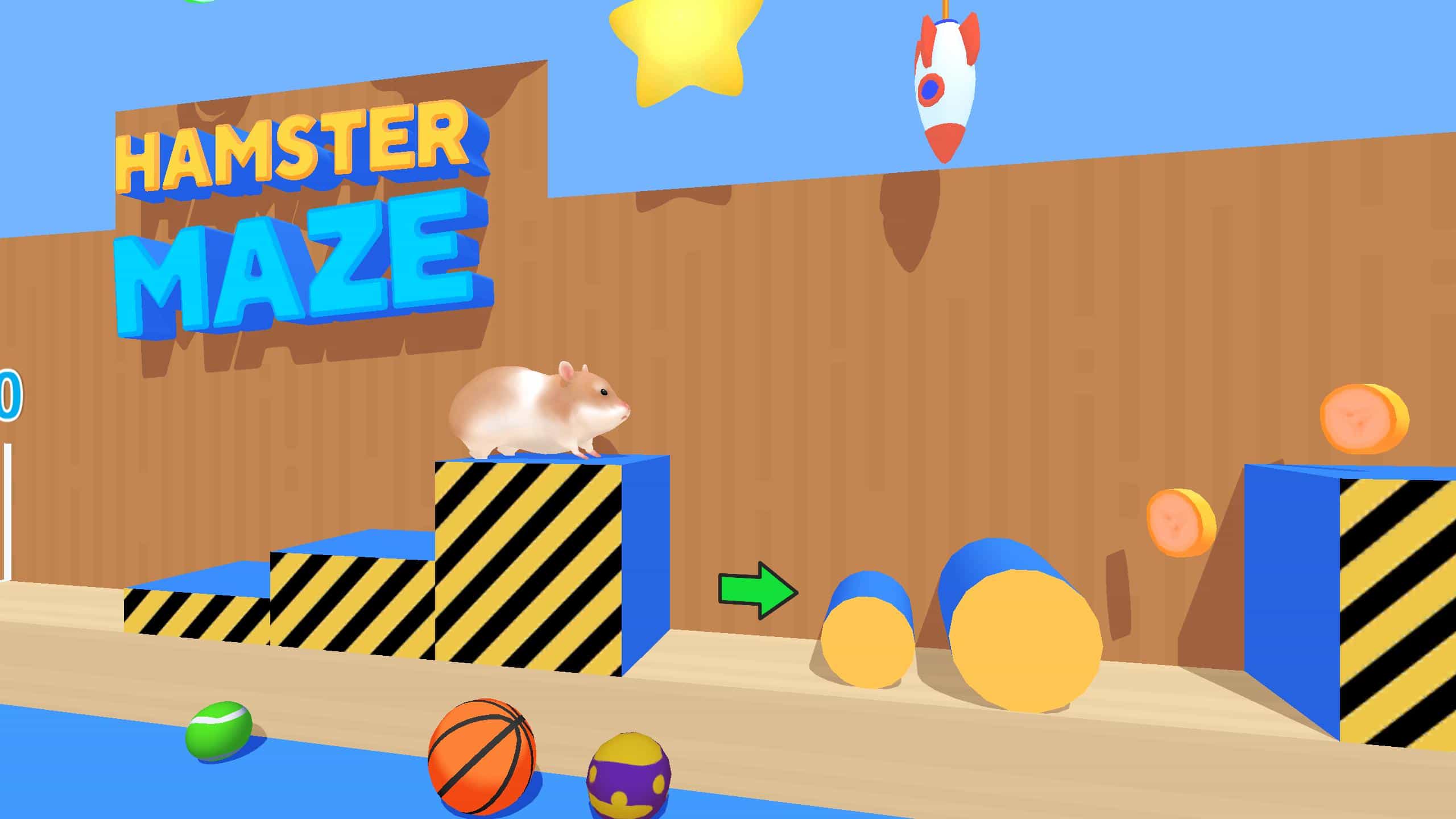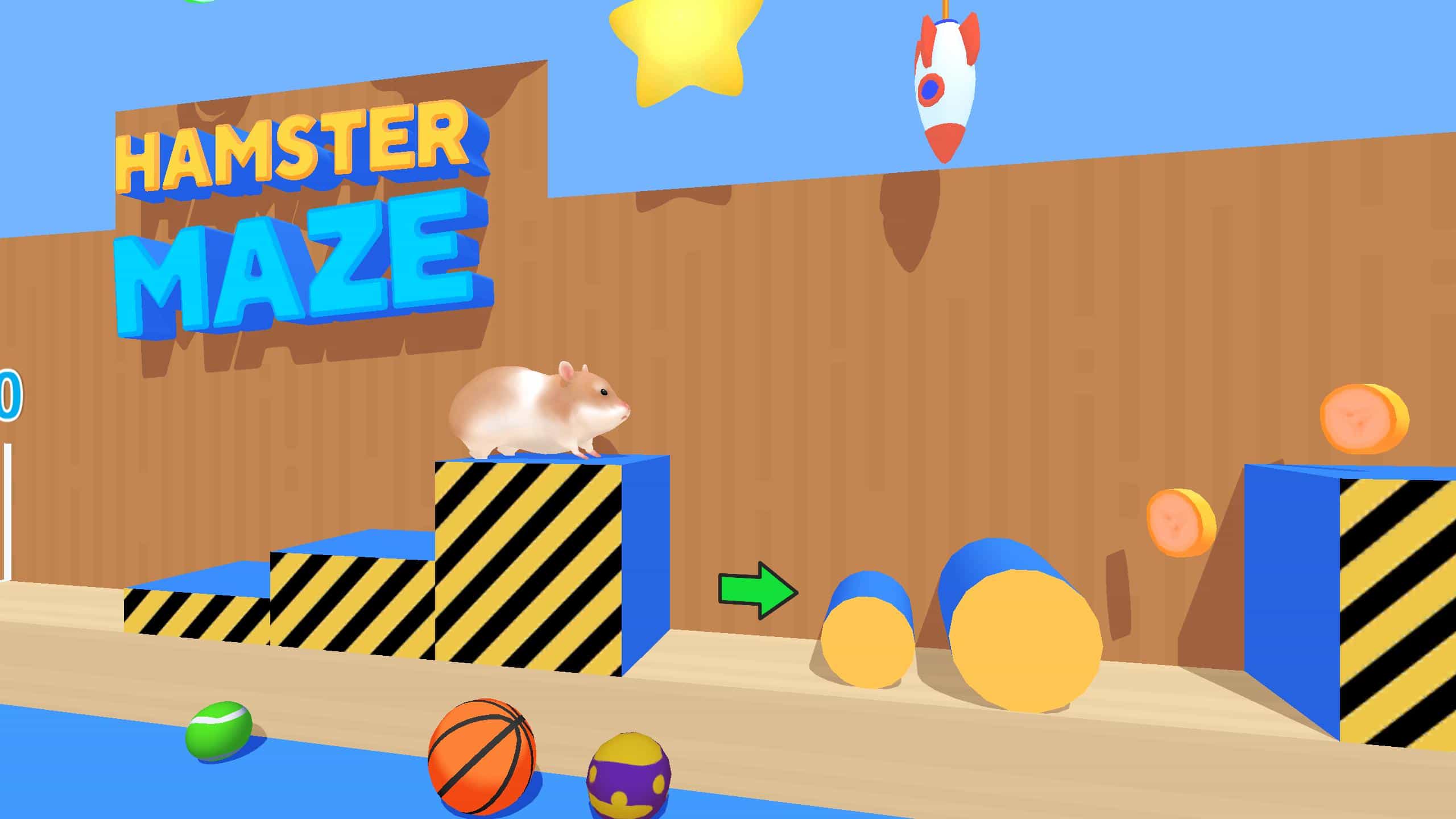 Become an assistant to a cute hamster in Hamster Maze Online!
The hamster in this game is about making his first adventure. He is so hungry; in order to get food, he needs to complete all the challenges inside the magic maze. While you watch the little hamster run up and down, don't forget to lend him a helping hand whenever he needs.
Get ready to witness all the cuteness and exciting moments here?
Hit the PLAY button right away!
How to Play?
Your objective here is to guide a little hamster to pass through the maze to get food. Look around! There are plenty of barriers and obstacles ahead. Lead this cute guy to the finish line without making mistakes. While running, don't forget to pick up stars, coins, and food scattered on the platform.
The food collected can be used to unlock cute costumes, skins, and decorations for your hamster.
Please note that the maze will keep changing in every level – sometimes the hamster needs to climb on barrels, sometimes he has to go over moving platforms, and more. Be prepared for all the surprised!
Features:
Colorful and realistic graphics
Cute, different hamsters to unlock
Lots of costumes available
Exquisite 3D style and simple operation
Easy controls
Release Date:
The game was added on January 3, 2022.
Platform:
You can play this game on web browsers.
Developer:
It was developed by YAD.com.
Controls:
Drag the left mouse to move your hamster.
Walkthrough:
Play this cute game here with fun!