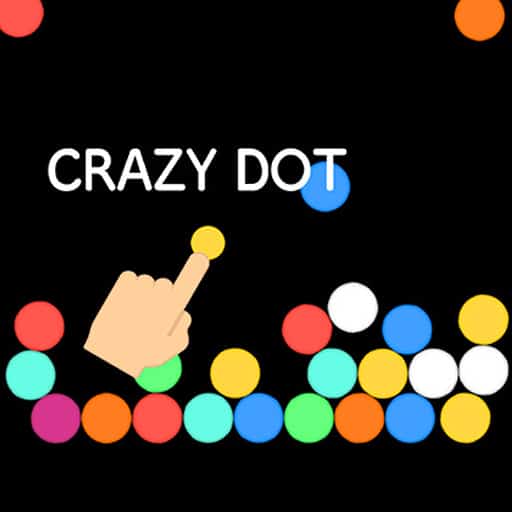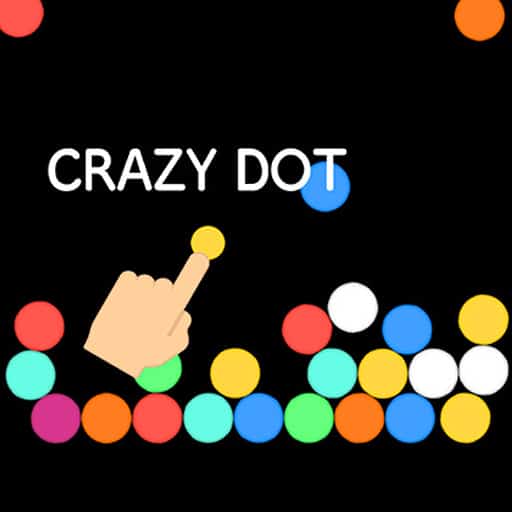 Do you like arcade games?
If yes, this exciting Crazy Dot game is waiting for you! Collect balls of the same color and avoid balls of different colors. It's time to show your best dodging skills and compete with other players. Don't miss out this action-packed arcade game!
How long can you survive?
How to Play?
Today you're going to meet with a unique ball that needs your help to stay alive for as long as possible. Give it a helping hand now!
Your objective in this 2D arcade game is to collide your ball with other dots having the same color. It sounds easy, but some unexpected complexities will come when you are the way to create the best score.
Once tapping the PLAY button, you'll find a ball in a certain color. Guide it to catch the other dot in same color. Other dots might come from any direction of the screen so you need to be careful while carrying out the mission. As the game progresses, the speed will increase faster and faster.
For the best score, put your quick reflexes and hand-eye coordination abilities to the test!
Features:
Addictive, endless and fast paced gameplay
Different obstacles are spawned randomly
Nice visual effects
Simple control
Release Date:
The game was first released on June 2, 2021.
Platform:
Play this endless 2D arcade game on any of your web browser.
Developer:
It was launched by Neptun Digital.
Controls:
Drag the left mouse for the movement.
Hope you would have more fun than you have got ever with Crazy Dot!